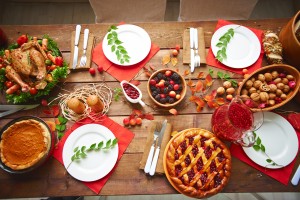 Tomorrow, people all over the United States will be celebrating Thanksgiving Day! In the spirit of giving, we thought that we'd share with you three Thanksgiving inventions!
Ideas come in all shapes and sizes and work to solve a myriad of problems. These three Thanksgiving invention patents were created to solve holiday problems that you never knew existed.
Without further ado, we introduce to you, three Thanksgiving inventions: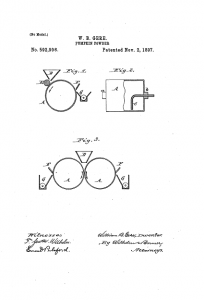 Pumpkin Powder – Though it doesn't sound very appetizing, the invention of pumpkin powder in 1897 was created with the idea of mashing the edible substance of a pumpkin, squash or sweet potato into powder or meal form. From there, this powdery substance could then be combined with water or milk to make pies without having to be cooked before baking.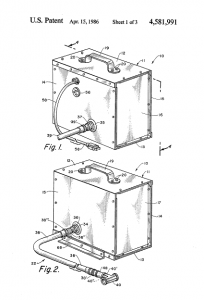 Pie Filling Device – To build on the latter pie idea, this Thanksgiving invention from 1986 was created to fill pie shells with a fluid filling within a hot oven, via a pumping apparatus. The Pie Filling Device was invented to help alleviate the problem of having to fill pie shells while they are cooking in the oven.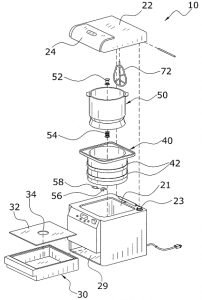 Automatic Mashed Potato System – This more recent Thanksgiving invention idea from 2007 was created in an effort to solve the problem of the time-consuming, inconsistent conventional potato-mashing process. The Automatic Mashed Potato System works in a way that the potatoes would be fed through a unit in the upper cavity of the product that would then pass through a seasoning unit onto a removable collection tray where the seasoned mashed potatoes would collect. From there you can say "voila!" because you've just made a batch of mashed potatoes to serve to your friends and family on Thanksgiving Day!
Now that you've seen these three Thanksgiving inventions and the problems they look to solve, do you think you'd use any of these for preparing your Thanksgiving Day feast?
From all of us at Davison, we'd like to wish you and your family a Happy Thanksgiving!
Copyright Davison, 2015
Source:
http://www.theatlantic.com/technology/archive/2014/11/9-wild-inventions-that-modernized-thanksgiving/383189/
Images:
http://cdn1.theodysseyonline.com/files/2015/11/20/635835812490014056-678828880_f76a2ddf3faf0266_shutterstock_228478294.jpg
http://patentimages.storage.googleapis.com/pages/US4581991-1.png
http://patentimages.storage.googleapis.com/pages/US592906-0.png
http://patentimages.storage.googleapis.com/US7172335B1/US07172335-20070206-D00000.png