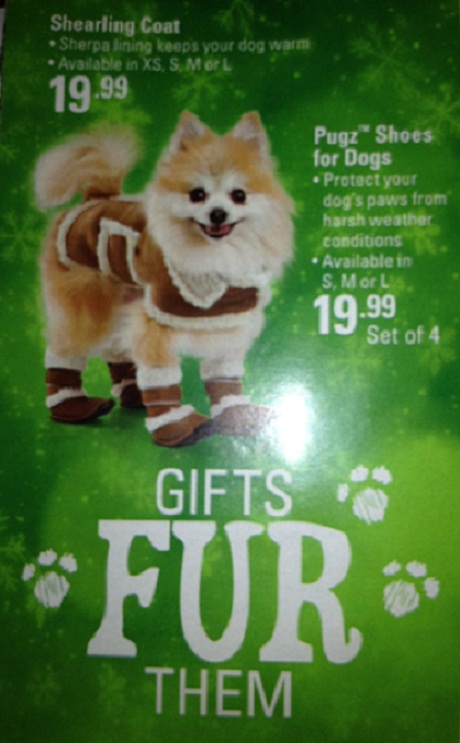 While you were out and about shopping this holiday season, it is very likely that you may have seen that Davison "D" on store shelves… or online… or in your MAILBOX?!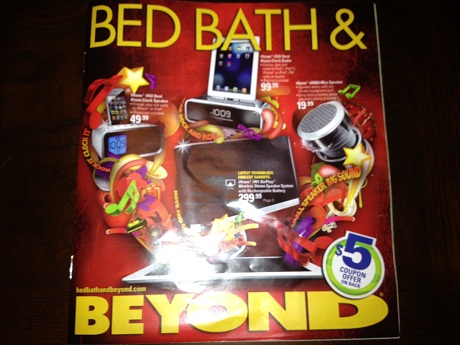 That's right, the adorable Davison-designed Pugz Shoes for Dogs were featured in Bed Bath & Beyond's holiday mailer!  In a section called "Gifts Fur Them," the doggie boots were advertised for $19.99!  You can also find them at Bed Bath & Beyond online, here!
While that is quite the "steal," Meijer.com again featured Pugz as "Today's Big Steal" in early December!  (You may remember, they also featured Pugz as the daily steal in November!)
The Meijer website featured the boots at 53% off, or a whopping $13.99!
 You can bet that with all these great deals, Pugz are flying off store shelves and onto the feet of four-legged friends everywhere!  We've posted a video below of Cocoa, an adorable pup that's modeling Pugz!  
 And, oh, are there more… visit the links below to watch more adorable pups in Pugz!
Gracie — http://www.youtube.com/watch?v=-tioFyhj2U4
Noah –  http://www.youtube.com/watch?v=035aofBsBm