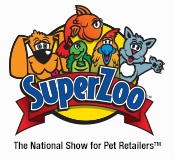 Last week, we told you that Hugs Pet Products, who have licensed several of our innovative pet products, are getting ready for an exciting few days this week at SuperZoo, a major pet industry trade show.
Even though the National Show for Pet Retailers starts tomorrow, the wait is killing us and we can't help but give you a sneak peek of what's in store!
Our friends over at Inventionland sent us a behind-the-scenes look from last week as they worked hard to finish the Massaging Groomers' prototypes and display by deadline!
So without further ado, here is a first look at a new line of pet products that will be front and center at the Hugs Pet Products' booth, #1137!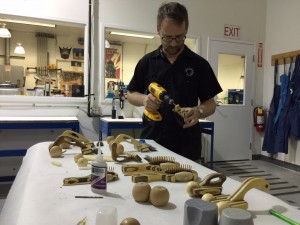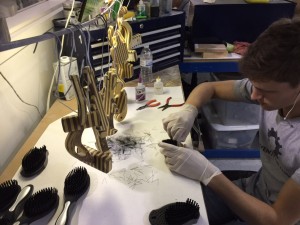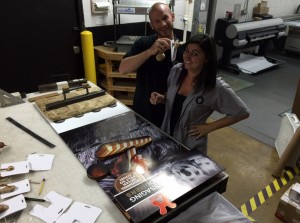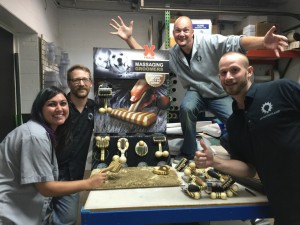 This is just a glimpse at the innovation we designed for Hugs Pet Products that will take center stage starting tomorrow at the 2015 SuperZoo!
Check back soon for a complete recap of this major pet industry trade show.
Copyright Davison, 2015
A typical project does not get a royalty agreement, sell in stores or generate a profit.