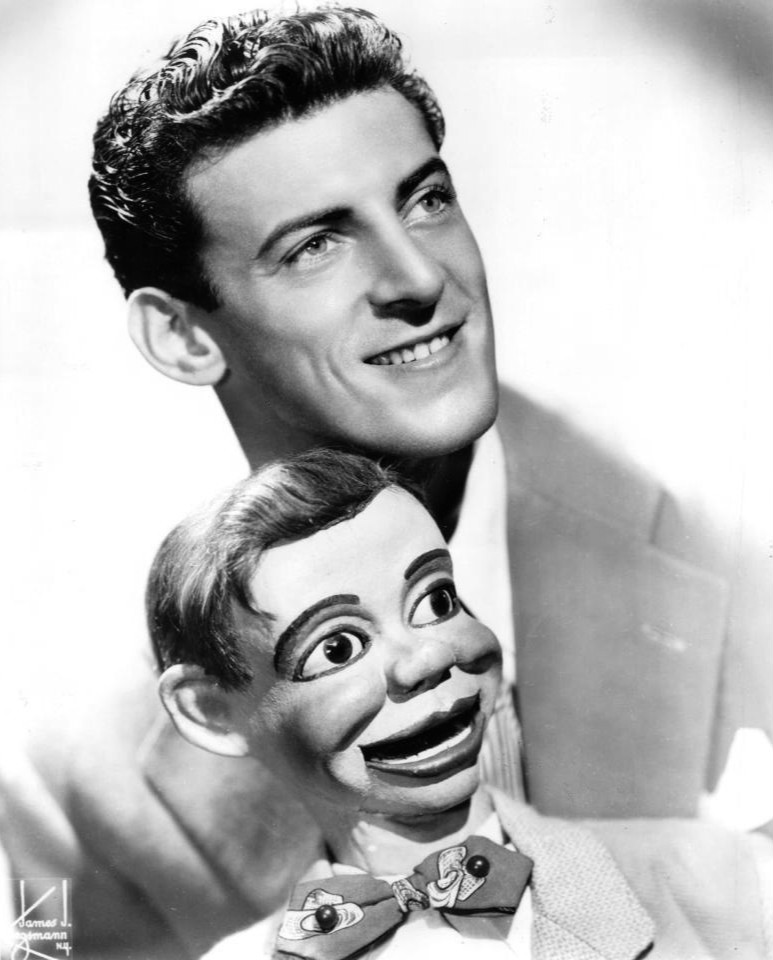 What if we told you that there once was this amazing man who had many talents: comedian, ventriloquist, voice actor, inventor, and humanitarian – would you believe us? OK, you'd say – that could happen. But what if we said that he was also the host of a prime-time television show, the host of a children's show, and has a star on Hollywood's Walk of Fame? Would you believe us then? Maybe, you'd say – but that is pretty cool if it's all true. Then what if we said that this guy also invented the first mechanical artificial heart that could be implanted in a person's chest cavity? Would you still believe us? No way, you'd say – that's just over the top.
Well, meet Paul Winchell; actor and inventor extraordinaire. Some may remember Paul Winchell from when they were small children, watching his children's show on Saturday morning. It was fascinating. What made it so cool was that he was a ventriloquist and had two ventriloquist dummies named Jerry Mahoney and Knucklehead Smiff. Throughout time, many people have been fascinated by ventriloquists and their ability to make their voice seem to come from another place.
Ventriloquists have been dazzling audiences for thousands of years, but just in the time we have had radio and television, we have had such artists as Edgar Bergan, Paul Winchell, Shari Lewis and even today we laugh at Jeff Dunham and his curmudgeonly old dummy named Walter. So it's no surprise that little kids would be fascinated by Paul Winchell and his alter egos, Jerry and Knucklehead, back in the 60′s and 70′s.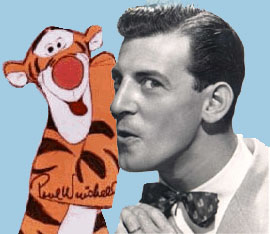 You may recognize his distinctive voice in numerous animated roles for film and television cartoons. Turns out, he was a very successful voice actor and did a lot of work for Disney and Hanna-Barbera cartoons. Perhaps his best remembered role was as the voice of 'Tigger' in the Walt Disney movie "Winnie-the-Pooh and the Blustery Day," which earned an Academy Award for best animated short film. He won a Grammy for the best children's recording of the year for "Winnie-the-Pooh and Tigger Too."
His voice gave life to many other characters, including Boomer in "The Fox and the Hound," the Siamese cat in Disney's "Aristocats," and many Hanna-Barbera characters, including the evil Gargamel of "The Smurfs." Winchell provided the voices of Sam-I-Am and his friend in "Green Eggs and Ham" from the animated television special "Dr. Seuss on the Loose" in 1973. In commercials, he voiced the Scrubbing Bubbles for Dow Chemicals and Mr. Owl for Tootsie Roll Pops.
But what was probably most fascinating about Winchell was the fact that he was a very successful inventor. Over the course of his life, he held patents on over 30 devices, including a disposable razor, a flameless cigarette lighter, an illuminated ballpoint pen, a retractable fountain pen, an inverted novelty mask, battery-operated heated gloves, an indicator to show when frozen food had gone bad after a power outage, and the first artificial human heart. That's right, the artificial heart.
This invention was developed through collaboration with Dr. Henry Heimlich, inventor of the Heimlich Maneuver, and held the first patent for such a device. Though Dr. Robert Jarvik has been referred to as "the inventor of the artificial heart," documents from the United States Patent Office show that on February 6, 1961, Paul Winchell filed for a patent on his artificial heart. He was granted a patent (3097366) on  July 16, 1963, well before the Jarvik-7 was ever invented.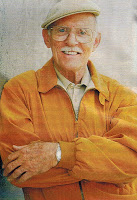 Winchell established more medical patents while working on projects for the Leukemia Society and the American Red Cross. Some of his other medical inventions were a portable blood plasma defroster, a piezo-electric diaphragm, and a sectional garment for hypothermia. And there's more. He was also an entrepreneur who owned a shirt factory; and a humanitarian who proposed an idea he called "The Tilapia Project," which would have used the production of rapidly reproducing tilapia fish as a source of protein for undernourished people in sub-Saharan Africa.
We grew up thinking Tigger was all bounce and no brains; so if we told you the man who is the voice of Tigger is really a creative genius who has accomplished so many amazing things in his life, would you believe me?
We bet you would now…
SOURCES
http://paulwinchell.net/bio.html
http://web.mit.edu/invent/iow/winchell.html
http://en.wikipedia.org/wiki/Paul_Winchell
http://www.imdb.com/name/nm0934593/bio
http://www.accuracyproject.org/cme-theartificialheart.html
PHOTO SOURCES:
http://upload.wikimedia.org/wikipedia/commons/f/f6/Paul_Winchell_Jerry_Mahoney_1951.JPG
http://rense.com/general66/paulw.htm
http://ventdj.blogspot.com/2012/03/for-paul-winchell-fans.html