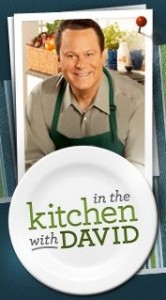 Did you catch "In the Kitchen with David" on QVC last night?
Let's just say the show left us sizzling with excitement!
Culinary Professional Chef Tony Notaro was back in David Venable's kitchen showing off one of our latest baking product ideas, the Bacon Baker!
Dubbed the Bacon Bakin' Pan by Chef Tony, the innovative product that we designed stemmed from our client Jean's Meatball Baker idea. It provides a Better Way to make healthier bacon by vertically-baking bacon and elevating each individual slice out of its own grease.
Even before the dynamic duo debuted the Bacon Bakin' Pan, Venable was hyping up the innovative product early in the show, tantalizing viewers with the "brand new way to cook divine swine."
Once Chef Tony began touting the product that we created at our design facility and showing off just what the Bacon Bakin' Pan can do, incredible sales immediately followed.
Within minutes, 500 Bacon Bakin' Pans had sold.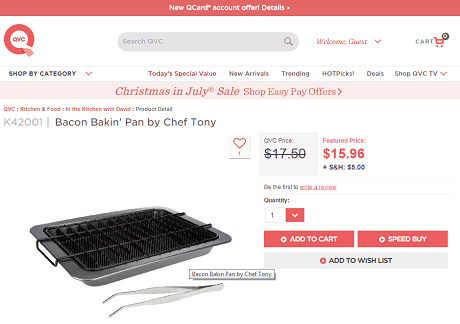 Chef Tony and Venable continued to showcase perfectly cooked bacon, which the pan allows to cook on its side, preserving "all the flavor without the guilt," as Chef Tony noted.
QVC viewers heard his message and by the time the segment was over, 1,800 of the 8,500 available pans remained and Venable said the phone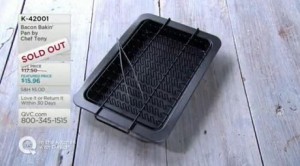 lines remained "super busy."
He wasn't kidding! Only moments later, QVC.com read, "We're sorry, this item is not available at this time." Yes, that's right! The Bacon Bakin' Pan sold out on its debut QVC appearance!
We couldn't be more excited for our client, Jean, Chef Tony and the entire team that worked to bring the innovative Bacon Bakin' Pan to QVC!
And, don't worry if you missed out last night; the innovative Bacon Bakin' Pan is now available on QVC.com!
Copyright Davison, 2015
A typical project does not get a royalty agreement, sell in stores or generate a profit.