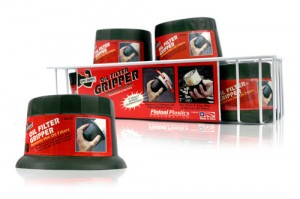 The Oil Filter Gripper, first licensed in 1993 by Flo Tools International, was one of the first major successful products we designed for our clients. Myles and Lisa hired Davison to research, redesign and develop the innovative tool, which went on to win a bronze IDEA (Industrial Design Excellence Award) in the Consumer Products / Professional Tools category in 1996.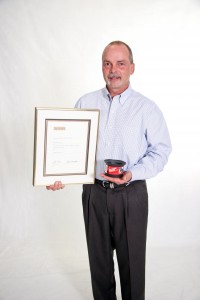 The Oil Filter Gripper has had a great run and, after 17 years, it is still on the market and going strong. The product, which was designed by Davison's VP of Inventegration, enables do-it-yourselfers to easily and neatly remove a hot and dirty oil filter.
As can be seen on its product page, the Oil Filter Gripper is now sold by Auto Alley through Amazon.com, and it is still licensed by Flotool / Hopkins Mfg. Corp., which also continues to show it at trade shows, such as the AAPEX (Automotive Aftermarket Products Expo). 
Myles has changed a little over the years, but he is still a big fan of Davison and our unique 9-step process that turned his dream into a reality. The Oil Filter Gripper, like the Davison Method, certainly has stood the test of time!