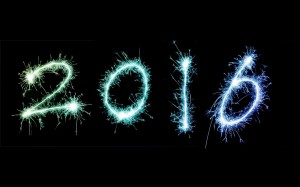 As another year is almost in the books and we head into a brand new year, now is the perfect time to prepare yourself to chase after your dreams.
Today, we want to share with you three tips to help you begin the New Year with a new attitude to hopefully help you, once and for all, make your dreams a reality.
Here are three tips to set a New Year's resolution, keep it and never give up!
Slow and steady – If you want to chase after your dreams, don't resolve to try and change everything all at once. Rather, set smaller, more attainable goals. Don't set goals that set you up for failure. Be sure to make your resolutions attainable. When you set smaller goals and continually cross them off your list when completed, you'll be more motivated to continue to reach for the stars and your overarching goal. Sooner rather than later, you'll likely reach your main resolution.
Be confident – Have confidence in yourself and your goal. When setting a New Year's resolution, it's important to believe in yourself. Though in the previous tip we encouraged you to make resolutions that are attainable, we don't mean that you should ever sell yourself short. If you believe in yourself and your abilities, then there is nothing that can get in your way and no goal is too big. As the popular saying goes, "Shoot for the moon. Even if you miss, you'll land among the stars."
Be adventurous ­– "Life begins outside of your comfort zone." There's no better time than at the beginning of a new year to write down the goals that you want to reach in that 12-month period. As a new year begins, so too does a clean slate. Soon, you'll have 365 new chances to turn your dreams into reality. Promise yourself in 2016 that you'll take the risk for something that you believe in and you know will make a difference in not only in your life, but also the lives of others.
So as 2015 is quickly coming to a close and 2016 is on the horizon, why not make this year the year that you pursue your invention idea? If this is your New Year's resolution, don't wait for 2016 to arrive. Submit your invention idea today!
Copyright Davison, 2015
Image:
http://happyholidays2016.com/wp-content/uploads/New-Year-2016-01.jpg