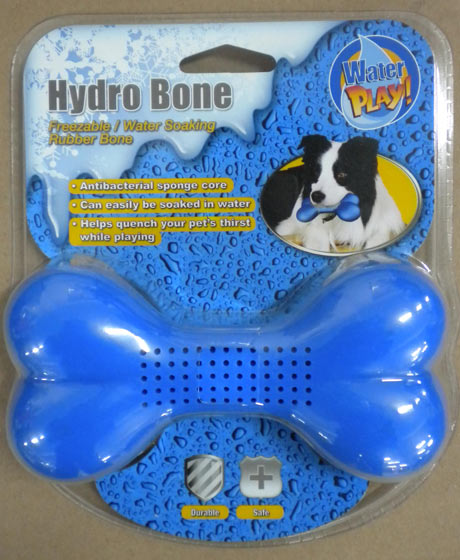 The ever popular Hydro Bone has a brand new look and, in a word, it's awesome! The Hydro Bone and Hydro Ball are now packaged in a blister pack that highlights the great features of the freezable water-soaking rubber toys. The corporate team's goal was to visually communicate the liquid and ice aspects of the product so the consumer would instantly be able to tell what it does, said the corporate design manager. They definitely succeeded.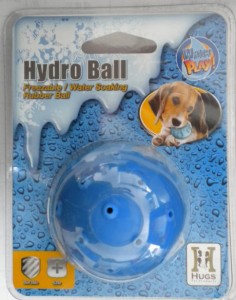 "It looks great," he said. "So far it's getting some pretty good reviews from everyone who's seen it."
The design was originally used on the four-pack, which went over big with retailers as well as the Hugs Pet Products, the manufacturer.
"Hugs liked it so much they asked us to put the same packaging style on all the Hugs toys," said the manager.
The products are being shipped in the new packaging, with the distinctive blue 'D' on the back, to everywhere they are sold. The hydrating chew toys are sure to make tails wag wherever they are found.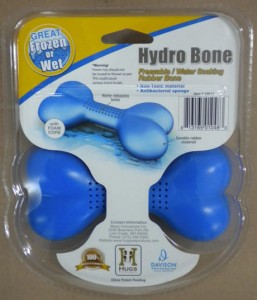 "The new packaging tells a much better story of the hydro line," said Davison's VP of Licensing. "Great work to the design team!"
In addition to the product design, the team created the eye-catching graphics and packaging.
Congratulations to the entire team on a job well done!