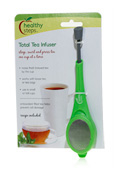 The Healthy Steps product line we conceived in collaboration with Jokari is now on the market! The new kitchen items are designed to help individuals learn how to be healthier and live a lifestyle of wellness. The innovative utensils and tools help control portion sizes and make preparing wholesome foods at home easier.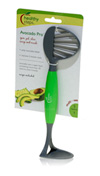 The new products are: 1. Avocado Pro 2. Butter Pro 3. Cheese Grater 4. Flavor Savers 5. Fruit Pops 6. Ice Cream Scoop 7. Pasta Basket 8. Produce Pro 9. Produce Saver 10. Protein Server 11. Serving Ladle 12. Serving Set 13. Spoon Rest 14. Starch Server 15. Total Tea Infuser
16. Vegetable Server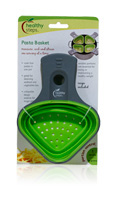 The line came out of a brainstorming meeting with the corporation, which wanted to develop products that could enable people to live healthier lifestyles by helping them be conscious of portion sizes and also steering them toward healthier foods. Our corporate design team and the executives brainstormed over a two-day period about all the new product ideas.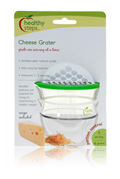 "It's an awesome thing to see a huge line of products hit the market all at the same time," said the design manager. "Just to see it come to fruition is really cool. That's what we do this for."
The attractive and user-friendly products are sure to attract the attention of health-conscious consumers. Congratulations to everyone who worked on this awesome new product line!