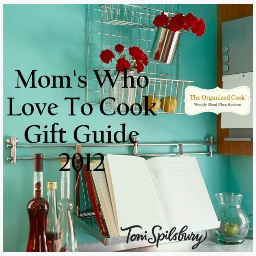 With Mother's Day approaching this weekend, many of us may still be trying to find the perfect way to show mom all of the appreciation she deserves.
Well, blogger Toni Spilsbury is offering a Davison-designed solution for moms who love to cook on her blog, "The Busy Mom's Guide to Making Dinner.  Saving Time.  Saving Money."
The "Mothers Who Love to Cook Gift Guide" post features our client (mother and grandmother!) Jean's idea, the Meatball Baker!
Spilsbury calls her gift list, which features several innovative cooking items, the "best of the web for that special mom" and says that she "personally hand-picked each of [the] fabulous items as something [she] would love to receive."

Specifically, Spilsbury says the Meatball Baker is a "brilliant baking pan [that] produces beautiful meatballs."
She even mentions Jean's innovative thinking when she says, "This product was invented by a mom who got tired of having her meatballs fall apart."
Also making Spilsbury's list were other big-name kitchen brands like Le Crueset, Pyrex and Cuisinart.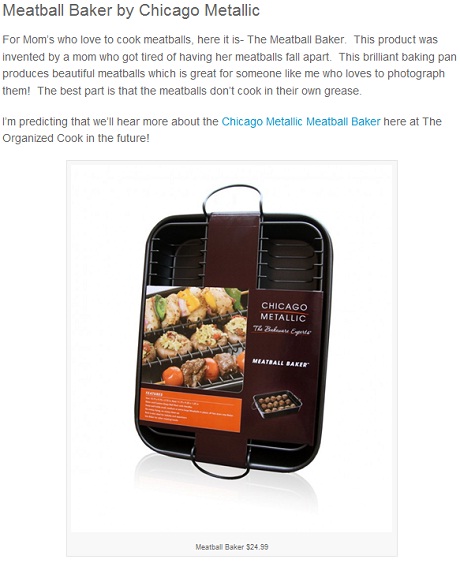 Jean's Meatball Baker was licensed by Chicago Metallic and currently sells there for $21.99.
So, if you're still trying to decide how to pamper your mom this Mother's Day, consider doing it the Davison-designed way!  
A typical project does not get a royalty agreement, sell in stores or generate a profit.