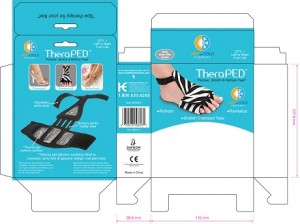 It's no stretch… one of the client-inspired, Davison-designed spa-therapy products that was licensed by Health Enterprises, Inc. is making beautiful music… in more ways than one!
Health Enterprises President Brendan Leonard forwarded us an awesome email that he received from one very-satisfied Zumba instructor, who tried out the TheraPED, a product idea that came from our client, Lennell.  Here's what Susie, the instructor, had to say:
"Hello again!
Your wonderful package came Saturday… thank you again so very much for all my goodies; I'm sitting down after my Zumba class and getting a little TLC, thanks to you!
Also wanted you to know that your ears should be burning today!  I spoke with the Health and Beauty Manager in the store where I manage my bank branch at.  I brought in both items to show him and he's interested in getting them in our store!  He went straight up [to his warehouse], checked and found he is able to order them [there]… once they have them in stock!  I'm pretty excited about that, too!
 Hope you have a lovely evening.
 Susie"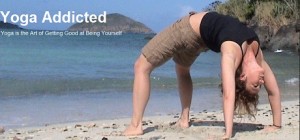 The TheraPED was also reviewed by another satisfied user on the "Yoga Addicted" blog.  The author of the "Spa Therapy For Your Feet" article, Mandy, says the product is perfect for people with or without foot pain.
"I, myself, do not suffer from foot pain, however… I tried them out anyway.  Let me tell you, they feel good!  It is like a spa at home," said Mandy, who also said the TheraPED would be great for some additional at-home pampering.
"The dividers between the toes would work well for a pedicure, so you could do your nails while relaxing," Mandy said.
Check out Mandy's entire "Yoga Addicted" blog here!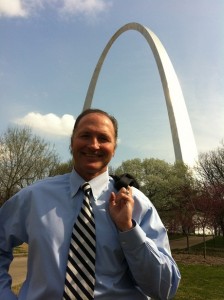 Finally, we're excited to announce that the our client, Lennell, the TheraPED inventor, is going to be featured in an upcoming "Dare to Invent" webisode!  In fact, Mr. Davison and our production team recently visited Lennell in St. Louis to surprise her with the great news!
We'll be sharing those details with you soon!  Stay tuned!
A typical project does not get a royalty agreement, sell in stores or generate a profit.