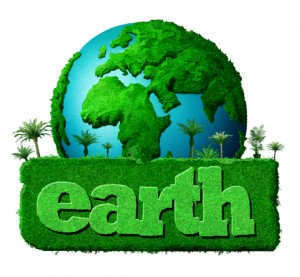 It may be hard to believe, but just 49 years ago Gaylord Nelson started an 8-year fight to have Earth Day recognized as a national holiday. Nelson wanted to bring awareness to environmental issues that nobody seemed to pay attention to at the time. Because of his persistent efforts, we not only have a national Earth Day, but we also have rules and regulations to help diminish adverse effects of pollution, such as the Clean Water Act, the Clean Air Act, and the Endangered Species Act.

At Davison, we share Nelson's concerns and we are eager to develop more eco-friendly products, such as the BagStor. The BagStor makes it easy to reuse and recycle plastic bags, thereby cutting down on the amount of plastic waste in landfills and reducing the need to produce more plastic bags from oil. According to the Green is Universal website, it takes 1,000 years for a plastic bag to decompose!

Another eco-friendly product, which we created for a client, is the Can Pump & Pour. This gadget keeps an open can of soda fresh and carbonated until the user has finished it, thereby cutting down on the number of cans used (or half used) and thrown away.
More recently, we collaborated with Jokari to create the Water Infuser, which has a hinged sphere that can hold pieces of fruit, vegetables and herbs (lemon, cucumber, strawberries or mint). The sphere is then placed in a pitcher and, through small slits in the plastic, the water or tea is infused with natural flavors — offering a healthy and inexpensive alternative to sodas, sugary fruit drinks and bottled water. Not only is it healthier, but it reduces the amount of bottles a family would normally purchase, use, and toss.
As a company, we look forward to more "everyday idea people" coming to us with their eco-friendly ideas so we can all help preserve the environment. This Earth Day consider trying to lower your carbon footprint and doing something for the environment. You can always do one better and invent the next product that will help to make the world a greener place! Dare to Invent.