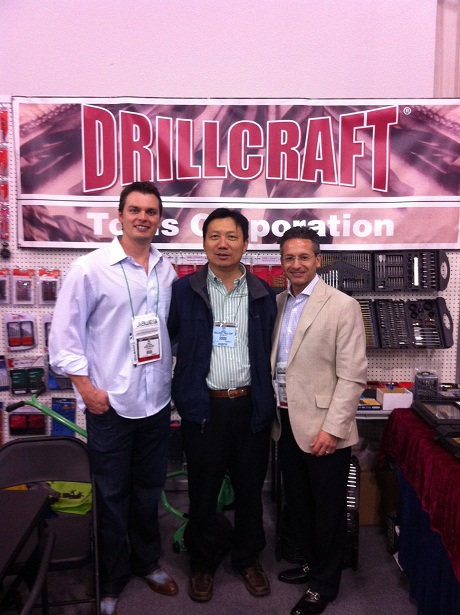 Continuing to "try longer" to get that Davison "D" on store shelves, our Licensing Team recently attended the 67th National Hardware Show in Las Vegas.
Our President and Vice President of Business Development and Licensing packed their bags and headed to "Sin City" with a few goals in mind.
"The objective at the show is to meet with existing companies we present products to, meet with new prospective companies we want to present products to, network with REP groups [and] take part in buyer meetings and discussions.  The goal each time we attend shows is to continue to advance exposure for our clients and their ideas," said our President.
According to our President, there were two key exhibits displaying Davison designs. 
"We had products that were exhibiting in the booths of Drillcraft and On the Edge Marketing," he said. 
Our President also informed us that Drillcraft and On the Edge Marketing certainly were not the only companies that were interested in the Davison "D!"  Check out the long list of retailers that our President and VP met with at the show: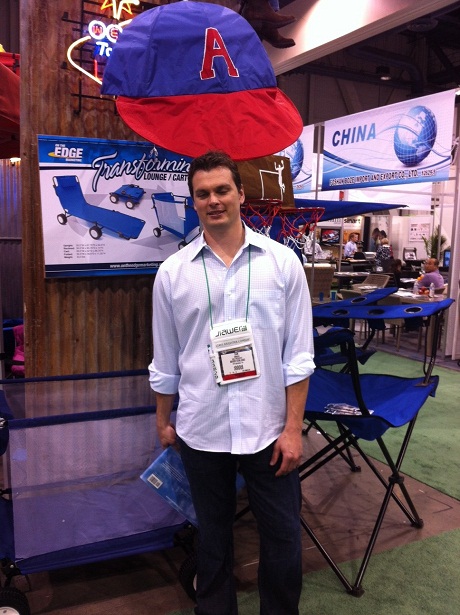 "The Fulham Group, Ontel Products, Zibra, Dynamic Paint Products, Century Drill Tools, Drillcraft Tools, Trillium Worldwide, JGR Copa, Camp Chef, Nothern International, Mac Sports, On the Edge Marketing, Char Broil, Wild Sports, Len Fest Media and Metro Designs," said our President.
In addition to meeting with all of those companies, he explained that follow-up meetings at Inventionland and other facilities were planned with a few companies, too!
"[Our VP] actually followed up with a company tour of On the Edge Marketing's facility while on a trip to a buyer meeting with Petco," said our President.
And, the end result of all of these meetings?
"Davison is committed to improving the method from idea to store shelf, so that Davison clients have the best opportunity for exposure when it comes to getting noticed.  Davison is slowly, but surely, strengthening the road from idea to store shelf, refining the stages that are critical in getting noticed," he said.  "These meetings have allowed us to continue to shore-up the hardware and lawn and garden categories, which will benefit our clients tremendously!"
We've got TONS of photos to share from our VP's On the Edge Marketing tour and a few more photos from the National Hardware Show, too:
While Davison regularly attends trade shows in a number of industries, it does not promise that any particular client product will be, or is likely to be, presented or discussed at a trade show.