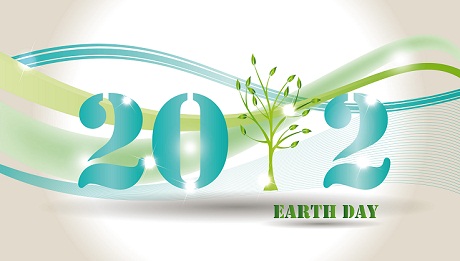 As we celebrate the 42nd annual Earth Day (April 22), we're consistently reminded that it takes more than one day, one person or one donation to contribute to the overall health of our planet.  After all, Earth Day is everyday.
Often, however, the time-tested green solutions (CFLs, compost bins, electric cars, etc.) for keeping Mother Earth clean may seem too dull, too expensive or like a chore that requires more time than it is worth.
At Davison, we're always looking for cutting-edge products that improve consumer lives and the environment.  So, here are five products that both Mother Earth and tech-savvy consumers can get excited about:
Charge Up Your Jams
Unlike solar-powered devices that can take half a day to charge your gadgets, the YoGen portable dynamo will charge them in about the same time as a wall outlet.  And, you only need a few minutes of tugging on a string to get it going.
Take Comfort in Savings
The Nest Learning Thermostat programs itself in a week and turns itself down when you're away.  Nest helps you understand how your home uses energy, so you can save more.
With the Batteries Away, the Mouse Still Plays
This wireless mouse, Corky, requires no batteries to stay powered up.  Instead, it generates all the energy it needs simply through the movement of your hand.
P(anda)CU?
The bamboo-clad Asus U33Jc-A1 looks great and also packs in some very useful technology.
When this Tree Falls in the Forest, You'll Hear It
I-Ecko has taken green one step further. Now, not only is the packaging eco-friendly, but the products themselves are made from all natural materials such as bamboo, cardboard, and hemp.
If these products are not quite your style and you can't figure out a definitive plan of action for your Earth Day celebration, it might be time to for you to get down to serious Biz-nis.