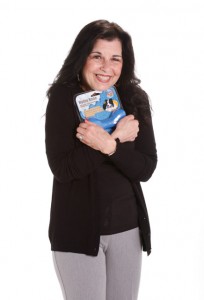 Every now and again we receive correspondence from some of our clients, which is always a great thing.  They are usually checking in on their products, asking some questions or simply dropping a line to give us a nice pat on the back. And what a pat on the back this email from Diane DiRaimo, the inventor of the Hydro Bone, gave our Creationeers and our "Dare to Invent" series!
Diane writes:
Hope all is well with you!!! Every now and then, I visit Davison's website to see all the new products. [I] just viewed many of the Dare to Invent videos of the many products and the individuals connected to them. They are fun to watch and quite amusing. It was even more fun when I stumbled across the Hydro Bone. Davison has a very impressive staff of creativity!!! To stop and think about all of the ingredients combined into that one bowl to become a mix of energies is so grand. Congrats to Mr. Davison, you and the team!!! Wow!!!
The Hydro Bone, which hydrates pooches in play, has been celebrated by Petside.com's (an NBC company) Charlotte Reed, who praised the Hydro Bone for, "Combining fun and chewing-refreshment." And called it " …the ultimate hydrating chew toy for your pet." The Hydro Bone also won A 2010 Dog Fancy Magazine Editors' Choice Award.
Congratulations to the entire Davison team and Diane for forging a great relationship that helps create fantastic pet products that consumers and parched pooches all love!