It's no secret that our Better Way to Invent has put more products in stores than anyone else in the invention industry. With products that have sold in over 1,200 brick-and-mortar stores and online retailers, we're talking about A LOT of products! But, do we get tired of seeing those new products hit new shelves for the first time?
Absolutely, not!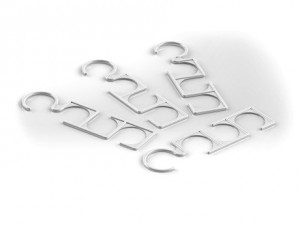 Last April, we spotted the Hanger Links that we designed on Jokari.com, the website for the company that licensed the innovative new closet-organizing product.
Well, we recently found out that Jokari.com is not the only place where you can find Hanger Links!
The next time you're browsing Amazon.com (which we all are guilty of doing more than we should!); type in "Hanger Links" and you'll find the "Jokari 4 Count Closet Mates Hanger Links Accessory Organizer."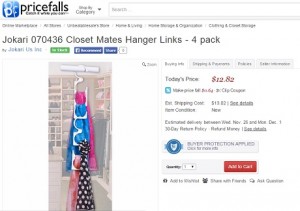 In fact, you can also find Hanger Links at pricefalls.com, newegg.com and GrabCart.com! Go ahead and search "Hanger Links" on Google. You'll find them at even more online retailers!
Did we mention that Hanger Links aren't the only new product we've found on new store shelves?  We know the Fill N Flip Locking Layer Cake Set was a hit on QVC, but if you don't do your shopping on the TV screen, check your computer screen! The Mrs. Fields baking innovation that we designed at Inventionland is for sale onTarget.com!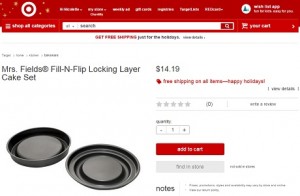 Check out the link, but make sure you scroll all the way to the bottom. Under the "guests who viewed this item also viewed…" box, you'll see a few more Mrs. Fields products that we designed!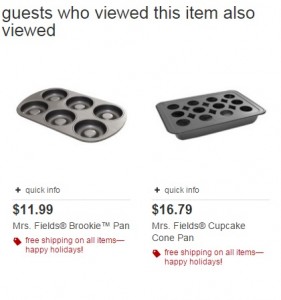 As the holiday shopping season is about to get underway, we can't think of any more festive news than finding more Davison-designed products on store shelves!
Copyright Davison, 2014