It's everywhere. In the United States and across the pond, on tables in diners everywhere, it's used on hot dogs, hamburgers and French fries alike. This iconic condiment, otherwise known as Heinz Ketchup, is used everywhere and it all began in 1869 when founder Henry Heinz packaged his first product.
But, before the idea of ketchup was even thought of, Henry Heinz first packaged freshly-grated horseradish. Unlike the packaging design we see today, his first product was packaged in a clear bottle, so that customers could see the purity of the product. This, in essence, was the first of his many innovations that would later come down the line.
Without further ado, let's take a look at some of the most poignant moments in Heinz Ketchup packaging design history!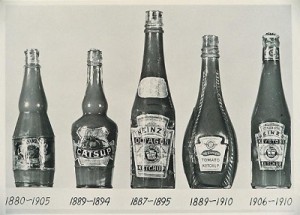 In 1876, the first bottle of Heinz Ketchup was created and made its debut. But, it wasn't until 1890 that the iconic packaging design of the glass bottle that we see today began to take shape.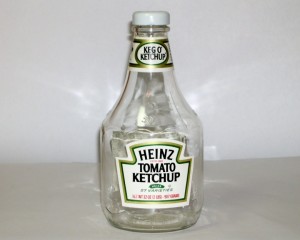 Ketchup lovers, eat your hearts out, because in 1970, the Heinz Company introduced some "big" changes in packaging design, when the 32-ounce "Keg O' Ketchup" made it to store shelves.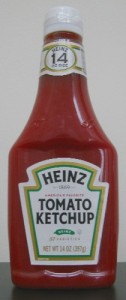 Thirteen years later in 1983, the innovation of Heinz rose to the surface when the company released their innovative packaging design of the first squeezable Heinz Ketchup bottle.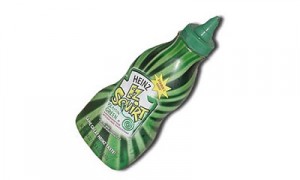 Innovative packaging design wasn't solely devoted to the original Heinz ketchup bottle; rather, in 2000, the company developed green ketchup in EZ Squirt bottles to appeal to kids. It wasn't a surprise when the new packaging designed geared towards kids became a huge hit.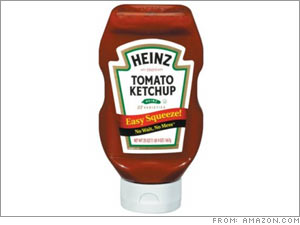 If you were to open your refrigerator at this very moment, chances are good that you would have an upside-down bottle of Heinz Ketchup. However, this innovative packaging design of the upside-down bottle didn't appear on the market until 2001; and, since then, customers have loved the convenience and easy storage that this particular packaging design offers.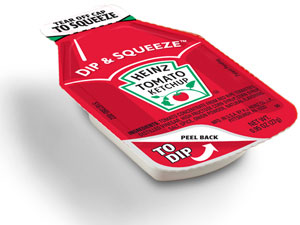 When you hear dip and squeeze, you might think you are in the midst of an aerobics class. However, in 2010, Dip & Squeeze Ketchup was born and offered fast-food consumers three times the amount of ketchup, as opposed to traditional 9-gram packages.  The following year, the product was introduced to store shelves everywhere and once again offered consumers an added element of convenience and the freedom to take Heinz Ketchup anywhere they pleased.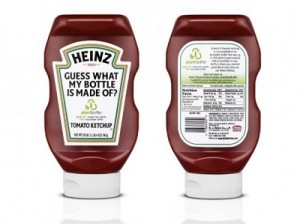 Now, most Heinz ketchup packaging designs are that of the squeezable bottle. However, glass bottles are still in diners and restaurants everywhere. In last week's blog, we talked about companies that are following the green initiative and Heinz ketchup is another great example of a big brand trying to make a big difference in the environment. In 2012, the company released their PlantBottle packaging design, which is made from up to 30 percent renewable plant material and is 100 percent recyclable.
Throughout the world, Heinz sells over 650 million bottles annually. In addition to their iconic brand and their prominence on store shelves, audiences everywhere should keep an eye out during the 2014 Super Bowl, because Heinz will air its first halftime commercial in 16 years! We can't wait to see how much creativity Heinz has "squeezed" into their 30-second spot!
Copyright Davison 2014
Sources:
Heinz.com
Fastcodesign.com
Heinzketchup.com