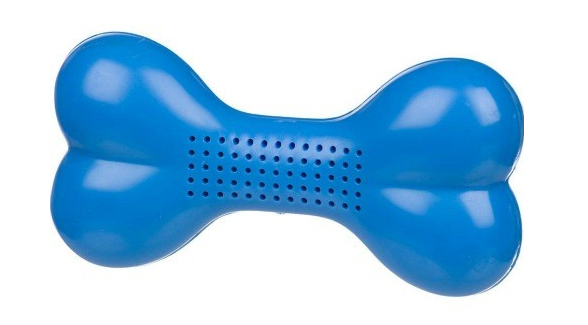 Petside.com – an NBC Universal company that covers pet health, behavior, lifestyle and trends, highlighting the joys and challenges of having pets by serving up current, topical content from around the pet care world – featured Davison's Hydro Bone in its "9 Products to Keep Your Pet Cool" article.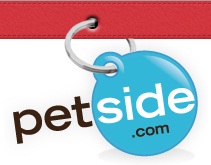 Petside's Charlotte Reed writes, "Combining fun and chewing-refreshment, the Hydro Bone is the ultimate hydrating chew toy for your pet. The molded dog toy has a foam core, which absorbs and holds liquid. Simply soak the Hydro Bone in water and it slowly releases water to quench your dog's thirst and keep [him or] her hydrated as [he or] she plays. The Hydro Bone is also freezable for lasting enjoyment."
The Hydro Bone was created by a dog lover, who knew there had to be a better way to keep her puppy hydrated while in the car.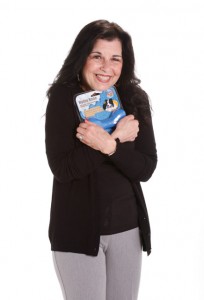 Diane DiRaimo loved taking her Japanese Chin puppy Alexander James for rides, but she had a hard time keeping him hydrated and happy on long trips. She knew putting a water bowl in the car or feeding him out of a water bottle was out of the question… but, she thought, surely there must be a better way to provide Alexander with on-the-spot refreshment!
Dogs need water, and dogs love bones, right? So Diane brought her idea for a hydrating bone to Davison, where fellow animal lover and Creationeer, Curtis, and his creative team, got to work on helping Diane's idea soak up success, creating an absorbent chew toy with a foam core.
The Hydro Bone, which was selected as a Dog Fancy Editor's Choice Winner, comes in three sizes, for dogs and puppies six weeks and older.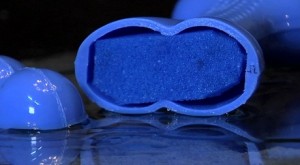 The water-holding toy combines refreshment with fun, so it quenches your dog's thirst while playing. When soaked, the molded rubber bone's foam core absorbs water (just like a sponge), which is then released through specially designed holes as the toy is squeezed. The durable Hydro Bone is also freezable for lasting refreshment and cooling.
Congratulations to Diane and the Davison team for whetting the appetites of national pet pundits!
A typical project does not get a royalty agreement, sell in stores or generate a profit.