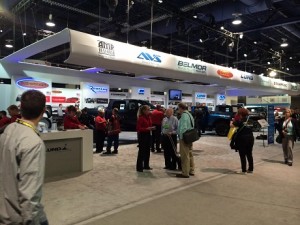 At Davison, we love traveling to various trade shows in a multitude of industries. These shows align perfectly with our "We Try Longer" mentality that we apply to our work as well as give us an opportunity to meet with innovative minds from far and wide to find a potential home for our clients' products.
In the beginning of November, Davison President Frank Vescio and Managing Senior Director of Licensing Matt made their way to Las Vegas, NV for an action-packed week.
Though Las Vegas is known for its nightlife, casinos and much more, this Davison duo went to Vegas for their annual trip to the SEMA and AAPEX trade shows.
The SEMA Show is "the premier automotive specialty products trade event in the world" and this year's show drew over 60,000 automotive product buyers!
While the AAPEX, or the Automotive Aftermarket Products Expo, on the other hand, featured "over 2,200 automotive aftermarket manufacturers and suppliers showcasing innovative products, services and technologies to 39,000+ targeted buyers."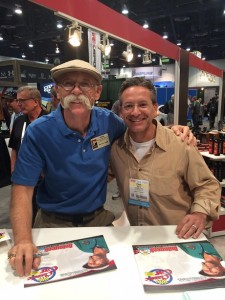 So, with two big trade shows and an excited Davison duo, it's only fitting that we can report on some great news from both SEMA and AAPEX.
According to Matt, both shows were an overall success!
"As always, it's good to get out and meet with the companies we work with to see their new product launches at the show," said Matt.
Furthermore, Mr. Vescio said that attending these types of shows is great for catching up with old contacts, making new contacts and working on improving our processes.
"It's always great to attend these shows. It allows me to see past contacts, meet the new contacts that the company is establishing, watch our own licensing team members in action and get a pulse for what we can constantly do to improve our process of getting more products on store shelves than ever thought possible," said Mr. Vescio.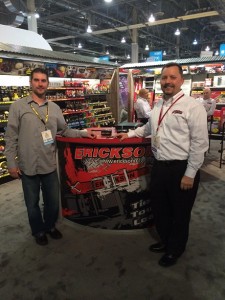 Matt said that the connections Mr. Vescio and he made did not stop with just companies we've already built relationships with.
"We met with quite a few companies and established new contacts within the automotive industry," said Matt.
"We are off and running to increase our product presence (and the Davsion 'D') within this category!" said Matt.
Though we can't disclose all of the great details from these shows like who we talked to and what companies we are pursuing, we can share with you some of the great photos that Mr. Vescio and Matt snapped while at the 2015 Las Vegas SEMA and AAPEX shows!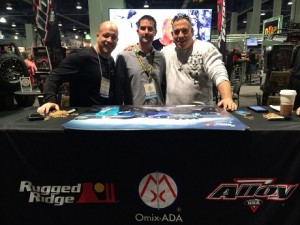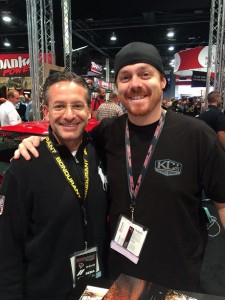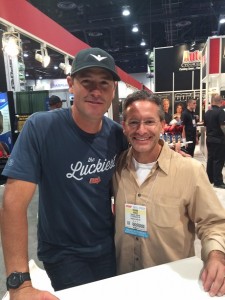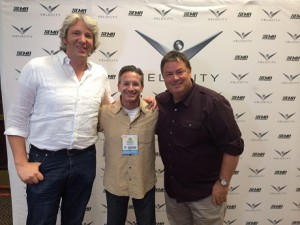 While Davison regularly attends trade shows in a number of industries, it does not promise that any particular client product will be, or is likely to be, presented or discussed at a trade show.
Copyright Davison, 2015