It's that time of year when we all know (as the old saying goes), it is better to give than to receive.
Lucky for us – we just can't wait to give the news we've just received from our Founder and CEO, George Davison!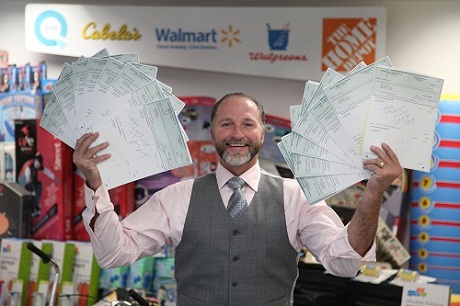 Mr. Davison has been hard at work ensuring some lucky clients receive a little extra gift this holiday season. In his own words…
"Here is a photo of me just after I signed all these client royalty checks for this quarter… It gives me great satisfaction and pride knowing that Davison's Better Way to Invent is sending out all these checks to clients all over the country and even England, right before Thanksgiving," said Mr. Davison.
What awesome news right before the holiday!
We look forward to hearing – and sharing – many more details about this great news! Stay tuned!
Until then, have a wonderful Thanksgiving! Enjoy time with family and friends!
A typical project does not get a royalty agreement, sell in stores or generate a profit.