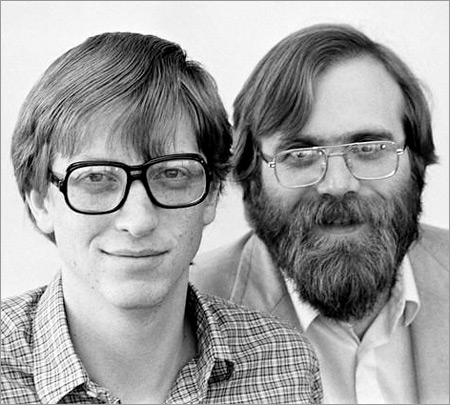 True to Microsoft's latest tagline, "Empowering us all," this company – since it was started on April 4th, 1975, 41 years ago to be exact – has been empowering idea people from all corners of the earth with its technology.
The company got its start thanks to Bill Gates and Paul Allen, two childhood friends who combined their knowledge and expertise to create a company that made computer software in Albuquerque, New Mexico. The production of microprocessors and software sprouted the name for the company, "Micro-Soft."
Though that name looks like a company that we know today despite that little hyphen, it only took three years for the hyphen to be dropped from the name. But, the hyphen wasn't the only thing that dropped out. In fact, Gates dropped out of Harvard and Allen left his programming job in Boston to pursue their newest venture.
As with any new business, the first few years proved to be a whirlwind. In those years, the innovative duo both launched and licensed their MS-DOS operating system to IBM. Unfortunately, just as there were many highs, there were also a few lows in the beginning. One of which was the medical reason that forced Allen to leave the company.

But, despite these hurdles, Gates and Microsoft forged on and in 1985, the company unveiled their Windows operating system and went public with their announcement.
Almost instantaneously, the company stock and sales took off to over $60 million, which made Microsoft the world's largest personal computer software company at the time.
It's safe to say that both Gates and Allen have, in some respects, created and paved the way for the technological advancements that follow their revolutionary idea of Microsoft.
Just take Davison client Eddie Porter, for example. Porter utilized our very own mobile app service to turn his idea into a reality – the Coach's Whiteboard app!
Thanks to innovative thinking and a passion for basketball, Porter was able to combine these two factors and work alongside our team at Davison to create a an app to help coaches everywhere draw up new plays or call up old plays to lead team members, now available on the Apple App Store.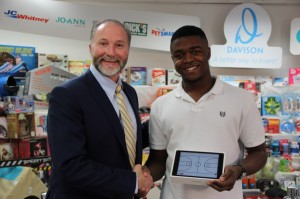 It's innovative thinking and a creative spirit like that of Gates, Allen and Porter that validates the notion that if you have an idea and put in the effort, you too can make things better each day.
Copyright Davison, 2016
Images:
http://www.wired.com/images_blogs/thisdayintech/2011/04/gates_and_allen_450px.jpg
The inventor of the Coach's Whiteboard app has not received a net profit through the development of his app. Davison charges fees for services.