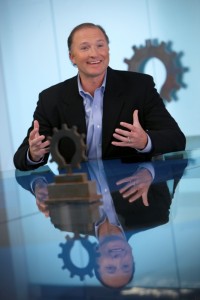 It's a question that we're frequently asked, "Is there a fee for your invention service?" Simply, yes, we do charge fees for the services we provide.  However, it's important to point out that you can securely submit your idea to Davison for a no-cost consultation (read free).
Once we discuss your idea and determine whether it fits within our scope of work, we can offer you our services – the same services that we provide to individual inventors and corporations that we develop products for.
In fact, we've been providing those same services since our CEO, George Davison, founded our company in 1986, when he set out to help everyday individuals professionally develop their ideas for an economical cost… essentially, our better way to invent.
You see, Mr. D poured his life savings into chasing down his product idea for a new tooth brush sanitizer, only to be beat to market by a large corporation with bigger pockets and better resources.
That's right, Mr. D spent $30,000 trying to bring his invention to life… and, he's not alone either.  There are countless inventors who choose to go the road alone, spending all of their precious time and money to pursue their ideas.
Unlike many inventors, Mr. D's experience did not defeat him; instead, it inspired him to found Davison and find a better way to invent, which is the benchmark of what our business is today.  At Davison, we have the resources to confidentially discuss, design, engineer, build, package and present ideas – and it doesn't cost an entire life's savings.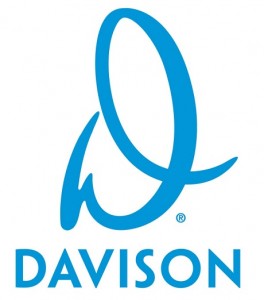 So, of course, there are costs involved with making your idea a reality.  But, what can you expect?
Again, there is absolutely no cost for submitting your idea and you will receive a confidential consultation just for trusting us with it.  Once we've talked it over and you've decided to commit to Davison's Better Way to Invent, there are fees for the research, product development and package design we may do for your idea.  It doesn't matter if you're a large corporation or an everyday person with an idea.
Simply, it costs money to present your idea in the best way possible.  And, that's something we're pretty proud of.  Davison has won numerous international design awards.  More importantly, we've put dozens of  products in over 1,000 retailers and online stores.  By comparison, our services are among the best of any design and prototyping company out there.
Get familiar with Davison's Better Way to Invent by exploring www.davison.com.  Our product pages show inventions that we've helped bring to life for everyday people and corporations, alike.
Finally, submit your idea and we'll get started on your no-cost consultation as soon as possible.
For more information on costs, please visit our website.