American Inventor's Protection Act of 1999 35 United States Code §297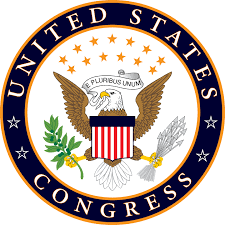 Davison complies with all regulatory codes.  35 United States Code §297 requires that specific information be provided to you prior to contracting for our services:
Davison does not offer evaluations of idea submissions for commercial potential; therefore, the total number evaluated in the past five years is zero (0), the number of positive evaluations is zero (0) and the number of negative evaluations is zero (0).  The total number of customers who have contracted with Davison in the past five years is forty one thousand three hundred two (41,302). The number of customers who received a net financial profit as a direct result of the company's services over the company's history, since 1989, is thirty six (36).  Since 1989, the total number of customers known by Davison to have received license agreements for their product ideas as a direct result of Davison's services is eight hundred thirty seven (837). 
It is Davison's normal practice to seek more than one contract in connection with a submitted idea.  Those contracts are:
Pre-Development and/or Representation- Davison will: (a) provide information on products and patents relevant to the development of the product idea; and (b) attempt to locate a licensee for the product idea after it is fully developed.  Davison charges a fee of $895 plus a ten percent commission of all money received by the client on the sale or license of the product.  In some cases, only research is provided for that fee.
Types of Second Phase Agreements- Depending upon the degree of client preparation and the difficulty of the concept, Davison typically offers either: (a) New Product Sample Agreement or Product Development Agreement- service to professionally design and construct a product sample or working model, graphics, packaging and presentation materials; (b) Integrated Product Rendering agreement- service to prepare design images and graphics suitable for presentation of the idea; (c) App development- service to develop a computer application for submission to a publisher of applications or for use in conjunction with a developed product; or, (d) Custom agreement- services in one or more areas of video, design work, graphics or package preparation.  While the fees for these services are individually quoted based upon the complexity, type and anticipated design work and materials, the fees typically range from $8,000 to $16,000.  
Additional Presentation/Repackaging/Refurbishment- For customers with a New Product Sample Agreement, for $395 we will present the product idea to another potential licensee.  We will create an additional set of graphics and, if necessary, refurbish/repair the product sample, working model and packaging.
Representation Agreement/eCommerce- Clients who have quantities of professionally manufactured products may be offered this service, which includes targeting potential corporations, presenting the product to potential licensees or distributors, as requested, and attempting to negotiate agreements for the license or distribution of the manufactured product. Similarly, Davison also offers e-commerce assistance to clients seeking to sell their existing stock online.  The fee is typically $2,950 plus a ten percent commission on all money received by the client on the sale or license of the product.
August 5, 2022