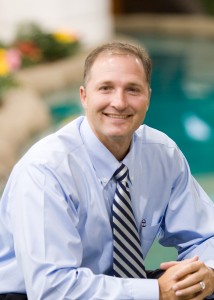 Hello and welcome to the Davison Year in Review. I'm George Davison.
This past year was a year full of new ideas, new products, new packaging, and new beginnings. It was a very exciting and productive year in our company's history. I am excited every day when I come to work. Let me tell you, creativity is contagious.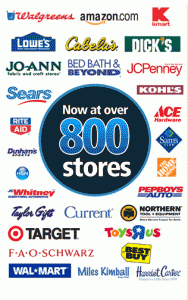 Over the course of the year, many new products we developed hit store shelves, catalogues, shopping networks, and online retailers. In 2010, we saw our products and package designs pass the 500 store mark, the 600 store mark, and in October – the 700 store mark. Then in December, we reached the remarkable number of products and package designs having sold in 800 different stores! It has been an incredible journey. As you know, it takes time to develop a product. The overall reward is seeing it for sale at a nationwide retailer. In 2010, we saw much of that happen!
Here is a rundown of some other memorable events in our company during 2010: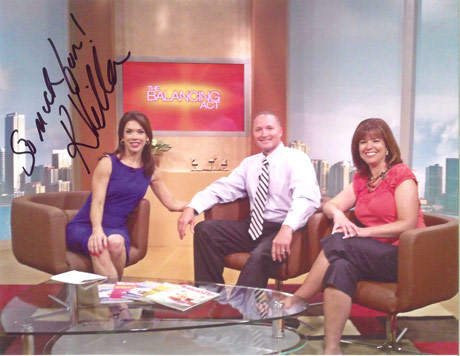 Our client, Sharon, was featured on Lifetime TV's "The Balancing Act" along with Katie, president of Hugs Pet Products, and myself. It likely was the first time the inventor, the developer and licensor, and the manufacturer and marketer were on screen together, explaining how it takes a team to launch new products.
Many of our products launched in recent years continued to gain ground in the marketplace, including the Party Traveler, Meatball Baker, RV Leveler, Silicone Dessert Bar Pan, BagStor, Perfect Pizza Pan, and Can Pump 'n Pour.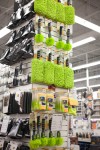 Several lines of multiple products also hit the shelves in 2010, including the Helping Hand line of automotive care products we created for Faucet Queen and the Swingers by Swing Away kitchen utensils.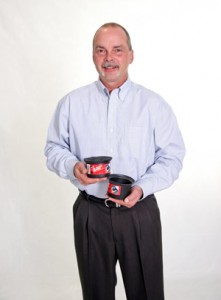 Our client Myles and his Oil Filter Gripper celebrated over 17 years on the market. This is truly a wonderful milestone for our company and one of our successful clients.
Two of our products were featured on QVC in the fall: the Compact Kitchen Shopping Organizer and the Surprise Filled Dessert Pan. The latter sold over 3,000 units in less than 8 minutes. And in December, our client's Silicone Dessert Bar Pan also had a great showing on QVC, and it is getting fantastic consumer reviews at retailers such as Bed Bath & Beyond. We love that people are enjoying our products during the holiday season!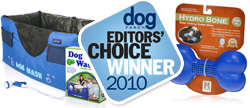 The Hydro Bone and the Dog Wash, which we developed for Hugs Pet Products, won Editor's Choice awards from Dog Fancy Magazine! They were featured in "Gear of the Year" as top picks of the best new dog products, chosen by editors of "the world's most widely read dog magazine."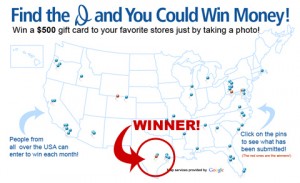 We conducted a successful contest on our web site to "Find the Davison 'D'" in stores across the country. Featured products included the Slice Solutions Brownie Pan Set and the Better Bobbin. We also made a donation to the National Audubon Society or CureSearch for Children's Cancer for every individual who entered over several months of the giveaway.
Our design center, Inventionland, continued to evolve into a great place to work and to tour. During 2010, Inventionland was featured in the British newspaper "The Sun," Office Snap Shots dot com, This Ain't No Disco dot com, The High Definite dot com, Tech E Blog dot com, and The Denver Egotist … just to name a few.
Speaking of Inventionland, we gave over 400 tours between the months of January and November to school groups, church groups, Boy Scouts, Girl Scouts and, of course, our clients.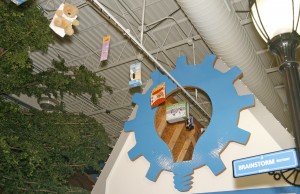 We built a suspended conveyor belt that circles throughout Inventionland and features some of the great products that we have designed and developed over the course of 21 years. A stunning coffee table book on Inventionland was published and featured on Amazon. The "world's most creative workplace" also was turned into an iPhone app!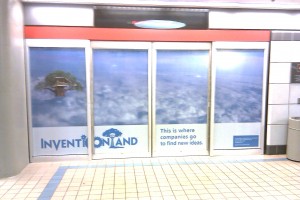 Inventionland banners were featured on the doors of the arrival terminal at the Pittsburgh International Airport over the summer.
We gave a live interview on Inventor's Showcase radio show on Blog Talk Radio, in which I talked about the uniqueness of the Davison Inventing Method and gave advice to inventors and entrepreneurs. The hosts were great and the show was a lot of fun!
The Inventionland web site and the Davison International web site were given face lifts that added content, informative and inspiring videos, and great looking pictures.
These are just some of the events and milestones that our company celebrated over the course of 2010. We are looking forward to another successful, creative and fun year in 2011.
Don't forget to always take time to be creative!
Thank you,