Within the past few weeks, we have been busy showing off our Davison-designed products at trade shows in both Orlando, FL and Chicago, IL!
Without a doubt, March has been been extremely busy. Whether we were at the Global Pet Expo in Orlando, FL or the 2014 International Home + Housewares in Chicago, IL, one thing is for sure, we are "D-lighted" with how our Davison-designed products showed at both shows!
From March 12-14 at the 2014 Global Pet Expo, the Orange County Convention Center in Orlando, FL was filled with pet-tastic activity. We are happy to say that several products that were developed at our creative design facility, Inventionland, were showcased at the pet industry's largest annual trade show.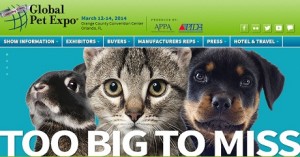 Some of the big-name retailers at the 2014 Global Pet Expo included Bed Bath & Beyond, Purina, PetSmart, Sam's Club, Christmas Tree Shops, Tractor Supply Company, LTD Commodities and Petland.
Additionally, we are extremely proud of the way our products performed showed at the International Home + Housewares Show in Chicago, IL. While at the trade show, some products that were designed at Inventionland knocked it out of the park with their nominations for International Housewares Association Innovation Awards!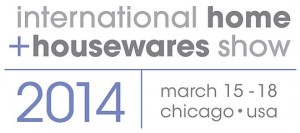 Many Davison products that were designed at Inventionland were featured at the trade show and we have a feeling that some exciting product news may be in our near future!
All in all, this is shaping up to be a busy year and we couldn't be more excited!
Copyright Davison 2014
While Davison regularly attends trade shows in a number of industries, it does not promise that any particular client product will be, or is likely to be, presented or discussed at a trade show.