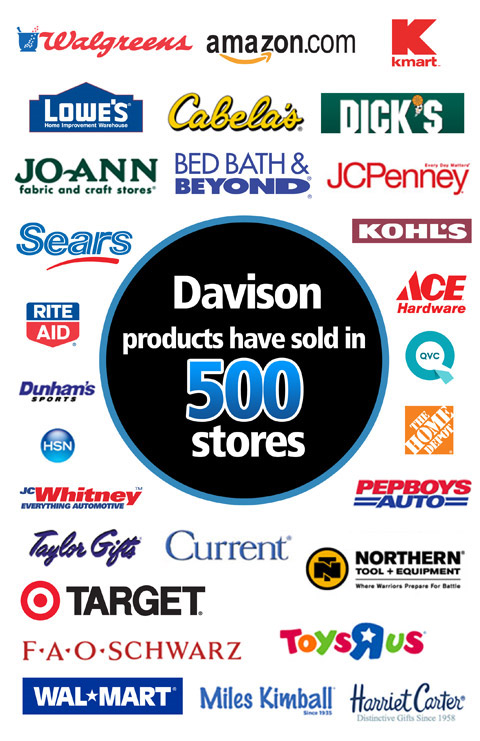 In the past several months we have added many stores, including major retailers, such as Kerr Drug, which is now selling Tru-Ice in its brick-and-mortar stores. The popular chain, located in the Southeast U.S., was named National Pharmacy Chain of the Year. We also added AutoZone, the nation's leading auto parts retailer, which is now selling several Comfort Products automotive accessories in Davison-designed packaging.
The many new online stores include Faucet Queen, which is selling the 9-piece Helping Hand line of car cleaning products we created, and Hugs Pet Products, for which we developed a large line of pet care items that is selling on their website and in many other stores. One such store is Drs. Foster & Smith, the largest pet supply cataloger in the nation, which is now selling the Dog Wash. Some of the products that have been picked up by new stores are client products, so we also celebrate the fact that more of our clients' dreams are coming true!
Check out all the great new stores on our product pages!