FOR IMMEDIATE RELEASE
CHICAGO – – March 19, 2007 – Pittsburgh's Davison Design and Development showcased 50 new product samples at the 2007 International Housewares Show in Chicago March 11 to 13. The samples included products created by Davison's design staff and inventions submitted to Davison by individual inventors.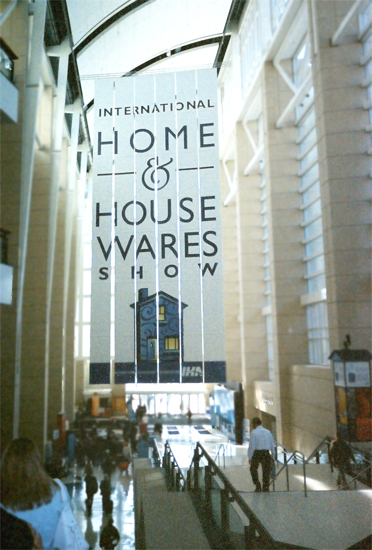 Frank Vescio, Vice President of Licensing for Davison, reports that 10 Davison-developed prototypes were on display in various corporations' booths in addition to the prototypes and virtual renderings he showcased. As well, the company met with seven companies for potential licensing at the event, sponsored by the International Housewares Association.
"The licensing was extremely successful this year," said Vescio. "Face to face meetings, which are the types of relationships we strive to build with our clients, led to this success."
Davison Design and Development is a new product development company and home of Inventionland, the world's most innovative workspace. Last year the firm, which helps inventors, corporations and entrepreneurs, was recognizedby the Industrial Designers Society of America and BusinessWeek magazine, winning two Industrial Design Excellence Awards.
Davison News & Media Contact:
Contact us online
or call 1-800-544-3327 or 412-967-0124 for those outside the U.S