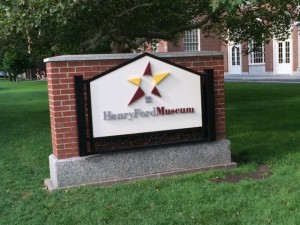 In the inventing industry, what could be more inspiring than visiting the home of one of history's most iconic inventors? Over the weekend, we took a trip to Dearborn, Michigan to do just that!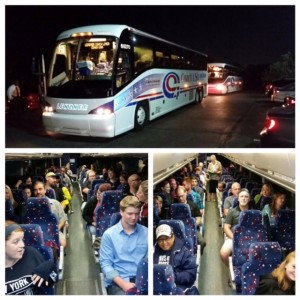 We loaded the buses early Saturday morning to visit the Henry Ford Museum and Greenfield Village. Our day started while many people were still asleep, but we were able to catch a few extra ZZZs on the road!
Needless to say, when we arrived in Michigan, we were raring to go!
After a quick pep talk from Mr. Davison, we began our exciting day of inventing fun! Inside the Henry Ford Museum, we saw plenty of Ford's vehicles, from the Model T to the Mustang! But, as we quickly found out, the Henry Ford Museum is about much more than cars!
Some of the innovative exhibits that we can't forget to mention included Heroes of the Sky, Made in America and Driving America The World's Premier Automotive Exhibition.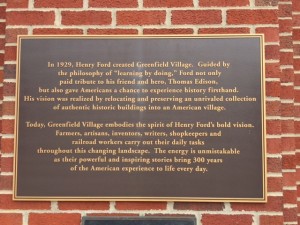 At Greenfield Village, we learned about Thomas Edison's Menlo Park Laboratory and Machine Shop, saw the works of the Wright brothers and some of us were even lucky enough to take a ride in Ford's famous Model T!
All in all, it was an incredible day of exploring all kinds of innovations. As one of our tour guides said it best, "What's the difference between invention and innovation? Improvement. Inventions – we tend to think about the first idea and we have a feel of those here in the museum… but, most of the innovators that we see, they're exactly that; they're innovators. They're not the first person, but they're taking what has been done before – that hard work of others – and they're putting their own hard work into it to make it better."
On that note, we couldn't think of a Better Way to spend our Saturday!
Head on over to our Facebook page to see the complete album of pictures from our big day at the Henry Ford Museum and Greenfield Village!
Copyright Davison, 2015