The Catch-It™
A Better Way To Roast Savory & Sweet Snacks At Your Next Bonfire!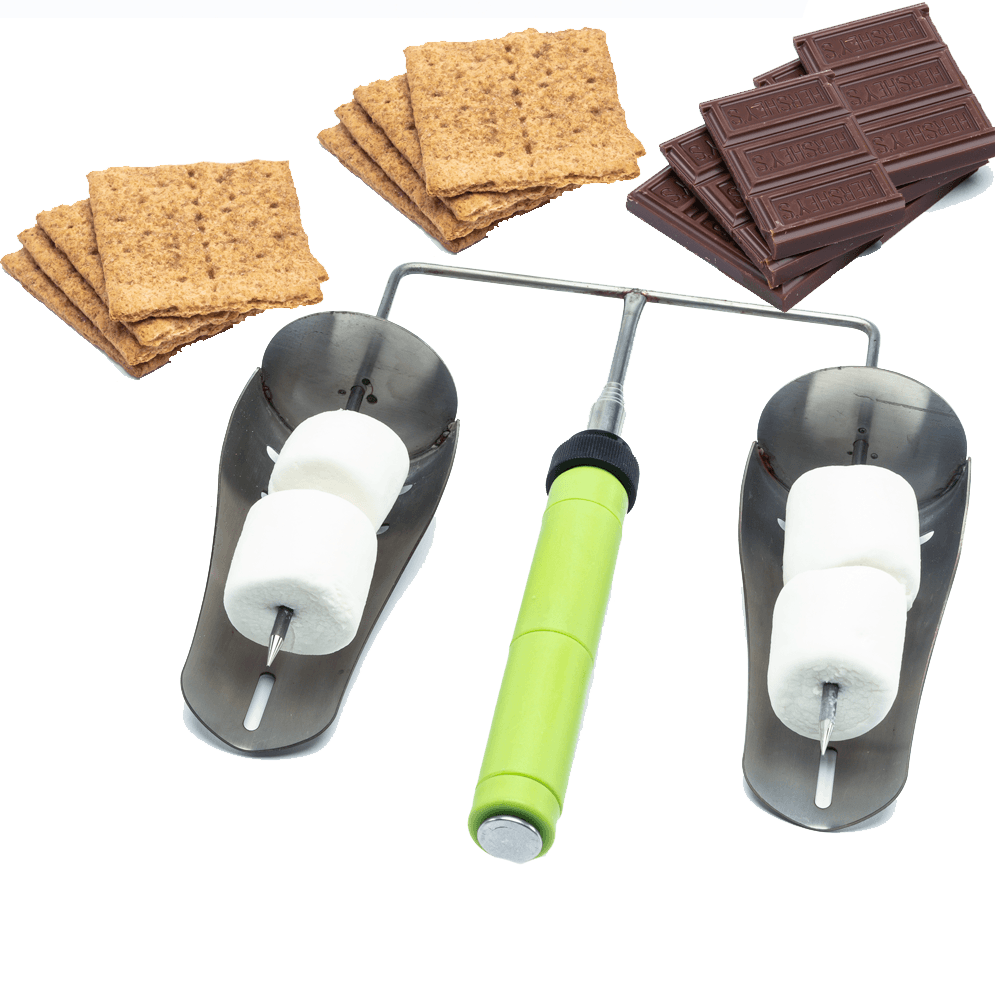 The Problem:
The feeling of dropping one of your favorite foods into your bonfire is one that leaves most people irritated and wondering if there is a better solution. There have been many different ideas and ways that people have tried roasting their favorite foods, but something always seems to go wrong. Some methods of roasting foods are either not safe or not efficient.
Davison's Better Way:
Tonette, a long-time employee of Davison, has given us the Catch-It, a tool that combines a telescoping arm and two roasting pans to give everyone the bonfire gadget that they have been waiting for. The arm stretches to just over a foot, so it is safe to use without having to worry about being too close to the fire itself. While being dishwasher safe, the two roasting pans can catch the food before it would fall into the fire as well as being able to withstand a very high threshold of heat. The Catch-It also features a soft-grip handle, allowing anyone to roast their favorite foods comfortably. From marshmallows to hot dogs, the Catch-It has the capability to roast a variety of treats.
Support a fellow inventor and get FREE Catch-It™ recipes from Catchitkitchen.com
________________________________________________
Featured in the following stores:

This client has not realized a profit on this product. A typical project does not get a royalty agreement, sell in stores or generate a profit.