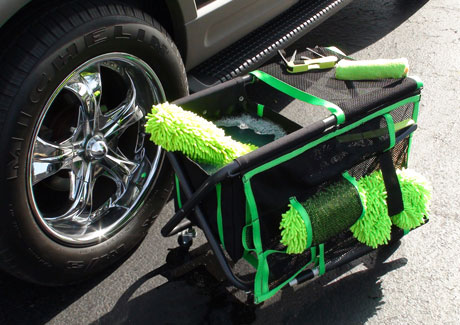 We're excited to see another Davison-designed product "cleaning up" on the market!  Last year, the Helping Hand line of car-cleaning items that Davison designed for Faucet Queen was picked up by one of the nation's premier quality domestics merchandise retailers, Bed Bath & Beyond, for a test run.
Now, the products are selling in the online store of the world's largest retailer! The innovative line is being sold as the "Helping Hand Car Cleaning Kit with Bucket Bench" on Walmart.com!
"It is great to see the product making new in-roads with a major retailer!" said Davison's Vice President of Licensing. "I think they are trying to generate different sales platforms for retailers to try and generate new business."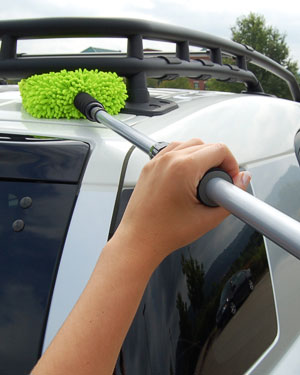 The complete kit includes the Wash Paddle, Extension Pole, Bristle Brush, Wringer Wash, Wheel Tuner, Interior Detail Tool, Detail Towel and the Bucket Bench. The latter is designed to hold and keep all the items handy, while giving the user a convenient and comfortable place to sit while cleaning and detailing a vehicle.
Davison's creative coach of special operations and lead designer of the line said it was cool to see the products packaged together and selling online at Walmart.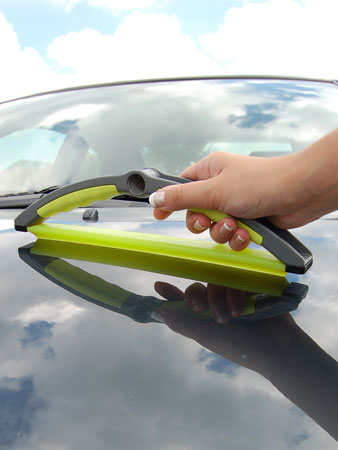 "It's very good news," he said.  "It's very exciting. I hope they sell [out] and order more!"
As do we! Congratulations to everyone who "had a hand" in developing this awesome product line!
This corporate product was invented and licensed by Davison for its own benefit.