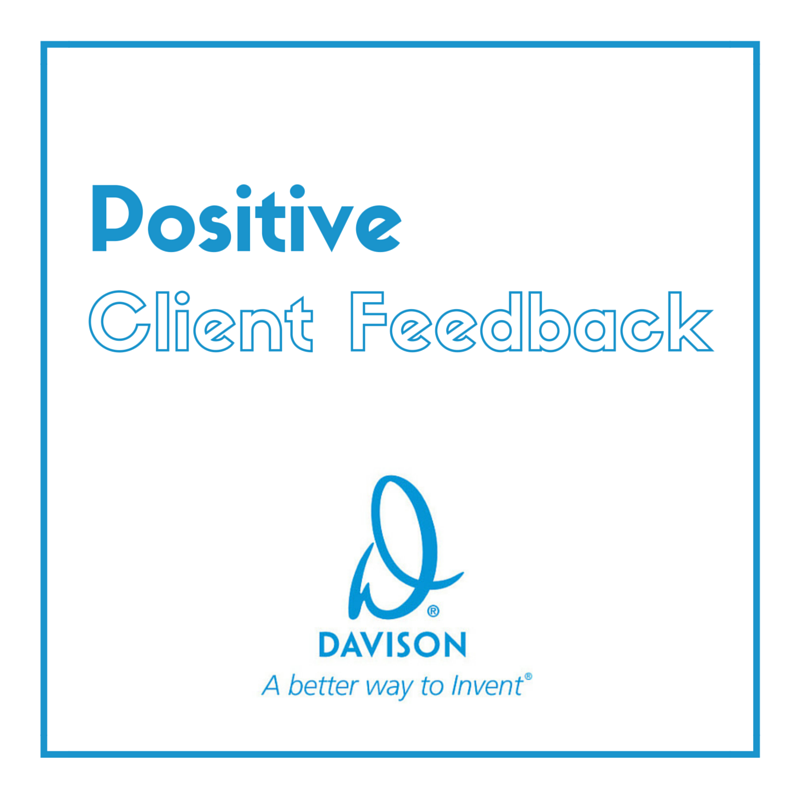 Unfortunately, another weekend has come to a close and, today, it might have been a little more difficult getting out of bed and heading out the door.
After all, everyone needs a boost of motivation from time to time.
Today, we're here to give you that push in the right direction that you've been looking for!
At Davison, we're a company that's committed to helping idea people turn their dreams into a reality by helping our clients look for better ways to invent.
In an effort to always provide our clients with the best service, we regularly send out surveys to get valuable feedback that we can use to evolve our method.
Over time, these surveys have provided us with a fresh perspective and, of course, motivation to help people reach their goals.
Here's some of the positive feedback that we've gathered from happy clients that have received our Pre-Development Portfolios:
"I love the fact that Davison can take the idea from my mind and go to completion with that." – Johnny D.
"Like it states, your reputation is what had me come to you guys." – Shane D.
"Davison has done a remarkable job to this point." – William P.
"Appreciate all your efforts so far." – Michael E.
"This gave me a deeper insight and knowledge as to what is involved in bringing valuable product ideas to market." – Mike L.
If you're ready to make your inventing dream a reality, submit your invention idea today!
Copyright Davison, 2016
The typical client project is not licensed, sold in stores or profitable.