If it seems like we've been providing a lot of product updates lately – IT'S BECAUSE WE HAVE BEEN!  More and more Davison-designed products are appearing on store shelves across the nation and it's certainly something to be proud of!  Of course, today is no exception!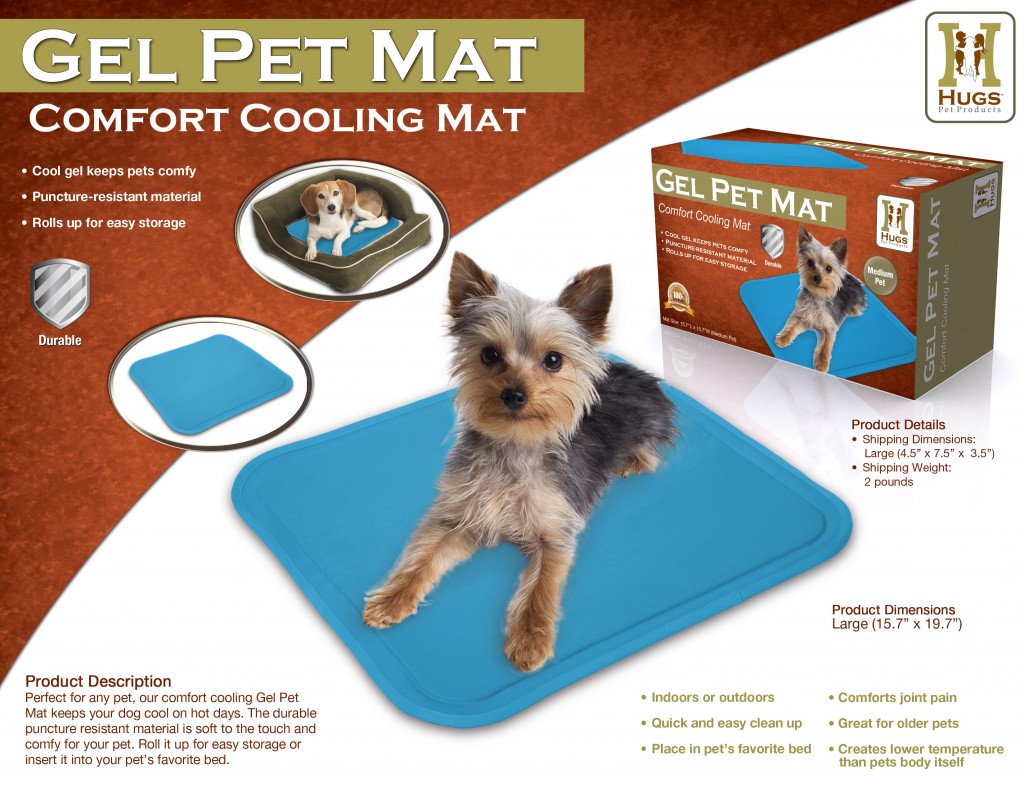 As record-high temperatures sweep the nation, Gel Pet Mats come to the rescue! Licensed by Hugs Pet Products, the Davison-designed comfortable, cooling mats are to hit the market this summer.
And, we're not the only ones excited about their release. Hugs Pet Products President, Chad Brewer, said he looks forward to adding this and more Davison-designed products to the Hugs catalog.
"Hugs is proud to be introducing it's latest addition to our [ever] growing line of products focused on the quality of life for your pet," said Brewer.
With three different sizes to choose from, Gel Pet Mats are perfect for any pet and promise to keep your four-legged friends cool indoors or out! Of course, our design team didn't stop there! The soft, puncture-resistant material is durable AND comfortable – great for older pets who may suffer joint pain.
They're also easy to store, but that's not even necessary! According to Brewer, the mats can be used most anywhere!
"The mat is great in so many applications, whether you put it in the crate on a long trip, [lay] it on the carpet, so your pet has a cool place to [lie], or you can place it on your lap and have your pet lie there without transferring your heat or the pet's heat to one another," said Brewer.
Truly, we never get tired of saying this: CONGRATULATIONS to everyone who saw these super "cool" mats to success! Great job, team!
The client has not received a profit on this product.