As Cyber Week continues and you cross names off of your holiday gift-giving list, another mommy blogger has stepped up to review some Love Cooking Company products that we designed at Inventionland. If there is someone on your list that loves to cook and bake or who needs a little extra help in the kitchen, Mama Smith has tested some products that just may be the perfect holiday gifts!
In a blog post titled "Love Cooking – Baking Products You Cannot Live Without!" the self-proclaimed stay-at-home mom, country girl, geek and gamer gives Love Cooking Company's Mrs. Fields Cookie Cuttables, Cupcake Cone Pan and Sto-N-Go Dessert Carrier the true test when she uses them to bake with her two young girls.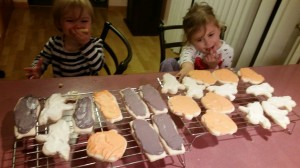 "To say that I was thrilled is a bit of an understatement. Every single one of their items was something I do not think I can live without," said Mama Smith.
Specifically, Mama Smith said that the Cookie Cuttables were "fun and easy to use," which is why she suggested getting them for Christmas, Halloween, birthdays and other occasions!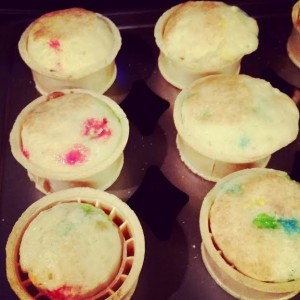 Mama Smith said that the Cupcake Cone Pan allowed her to create her new favorite dessert.
"Cupcakes in an ice cream cone! So amazing!" said Mama Smith.
Finally, Mama Smith noted that the Sto-N-Go Dessert Carrier was the one product that has made sharing her baked goods even more of a treat.
"My in-laws live less than 5 minutes away so we are always going to visit them. When we do, we bring cookies, cupcakes, brownies, whatever we have made that week. This used to be such a pain but not anymore with the Sto-n-Go Dessert Carrier. We love this thing!" said Mama Smith.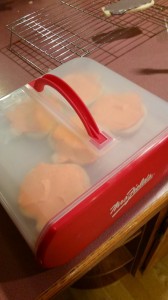 Not only did Mama Smith test out a few of Love's innovative items, but she pointed her readers to heavily-trafficked sites like Amazon.com, Kohls.com and Target.com, where they can buy various Love Cooking Company products that we designed!
Read more of Mama Smith's awesome review of products that we designed for Love Cooking Company here.
Copyright Davison, 2014