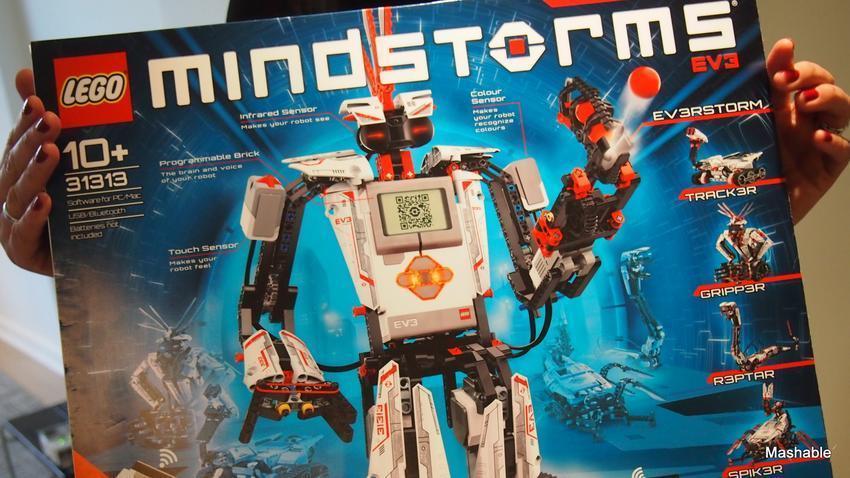 Every year the Consumer's Electronic Show (CES), the massive trade show produced by the Consumer Electronics Association (CEA), is held in Las Vegas to highlight the latest and greatest in consumer electronics. Since the CEA is the pre-eminent trade association promoting growth in the $195 billion U.S. consumer electronics industry, you would expect a monster blowout of a trade show.  And that's just what this show delivered.
The show featured more than 3,250 exhibitors across 1.9 million net square feet of exhibit space, breaking both the space and exhibitor records set in 2012.  This year's show unveiled about 20,000 new products, and there were several new products that simply blew the doors off of the Las Vegas Convention Center.
Here is a sampling of a few of the electronic innovations that we felt were truly cutting edge.
Samsung 45mm 2D/3D Camera Lens – Samsung unveiled the new NX 45mm F1.8 2D/3D lens, the first one-lens 3D system capable of capturing both still images and full HD movies in perfect 3D quality.  Normally, if you want to shoot 3D images, you need two cameras, or at least two lenses. But the innovators at Samsung crafted a lens with two LCD shutters inside the lens that alternate exposures within microseconds to give 3-D depth to the image.  Of course, the feature can be turned off if you simply want a 2D image, but where's the fun in that?
NVIDIA Project Shield Portable Gaming Device — If you're a gamer, you're gonna love Project Shield.  It's the first portable gaming device that really plays like a bigger home device.  It has a full-size game controller, a 5-inch touchscreen, a NVIDIA Tegra 4 processor, breakthrough Wi-Fi technology, and stunning HD video and audio.  But not only is it a gaming device designed to add tactile controls to Android games, it also links up with email and web browsing to bring you a very cool, hand-held that can do it all.
Sony's Xperia Z Smartphone – It wouldn't be a proper CES report without at least one smartphone shout-out.  The Sony Xperia Z is that phone.  Sleek, full HD display, super thin, water/dust resistant, powerful – what's not to like. Wait; did you say water resistant?  Yes, so if you're one of those people who must talk or text while showering, this is definitely the phone for you.
LEGO Mindstorm EV3 – Probably the coolest thing to come out of CES 2013 was the EV3.  Yes, LEGO has had Mindstorm robotics since 1998, but the new EV3 is clearly a leap ahead (picture above).  The beauty of this set is that it can be as simple or as sophisticated as needed.  With the blend of basic computer science and simple building techniques, the EV3 gives kids a chance to make their own robots very easily. For the more experienced, EV3 begs to be tinkered with, and a Bluetooth link to the computing 'brick' allows the EV3 to be controlled via a remote control Android app. The kit has instructions for a few different robots, but it's LEGO, so anyone can create their own.
So the 2013 CES lived up to its predecessors.  And while there were many other cool things – ultra HD and OLED televisions, new headphones, iPad accessories, wireless speakers and IP cameras – we just didn't have the space to talk about everything. But all this cool new stuff and the record breaking size of this year's show is enough to make us eagerly anticipate CES 2014 even more.  Besides, it's Vegas, baby.
We'll have a full CES wrap-up from the Davison Licensing Department next week.  Stay Tuned….
SOURCES
http://www.cesweb.org/About-CES.aspx
http://www.popsci.com/gadgets/article/2013-01/best-ces-2013-popular-sciences-products-future
http://www.mynewsdesk.com/us/pressroom/tobii_technology/pressrelease/view/tobii-rex-world-s-first-consumer-peripheral-for-gaze-interaction-to-be-unveiled-at-ces-825213?utm_source=rss&utm_medium=rss&utm_campaign=Subscription&utm_content=pressrelease
http://www.tobii.com/en/gaze-interaction/global/
http://shield.nvidia.com/
http://mashable.com/2013/01/10/mashable-ces-picks-2013/?utm_source=feedburner&utm_medium=feed&utm_campaign=Feed%3A+Mashable+(Mashable)
http://www.phonearena.com/news/Will-the-Sony-Xperia-Z-cope-with-the-fierce-competition-of-2013-Heres-what-you-think-about-this_id38612?utm_source=feedburner&utm_medium=feed&utm_campaign=Feed%3A+phonearena%2FySoL+(Phone+Arena+-+Latest+News)
http://www.wired.com/geekmom/2013/01/new-lego-ev3-minstorms-hands-on/