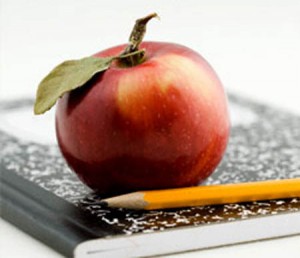 Whether you're starting your first year in the dorms or transitioning into off-campus housing, Davison has products that make college life more efficient, more comfortable and more organized, so you can worry more about burning through those books and less about burning out.
Fast, Fresh Food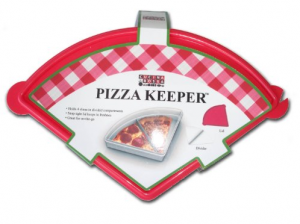 Ordering pizza has never been so fresh. The Pizza Keeper keeps your leftover pizza fresh and ready to reheat, so you have much more time to concentrate on the things you need to do. Pizza Keeper is a neat, convenient way to store leftover pizza compactly in the refrigerator. The air-tight container has a second tier and a separator, so one unit can hold four large slices of pizza neatly and easily. The product also can be used to microwave all the slices at once, making reheating as easy as three, two, one, beep.
Study Storage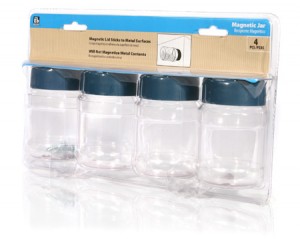 Despite the pervasiveness of electronic media, highlighters, pencils and pens will be part of college life as long as you're paying $200 a pop for that Intro to Philosophy text book. Save time by keeping your study accessories organized with Davison's Magna Jars. Davison's team of designers created a small jar that has a magnetic lid and can hold up to a pound of pens, highlighters and various other study materials. The powerful one-way magnet embedded in the jar lid makes it easy to attach the set of four jars to metal cabinetry and other metal objects.
Rooting Rack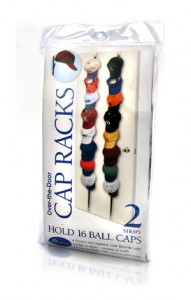 You don't need to mess around when it's time to suit up and root for the alma mater, and with college teams spanning sports from chess team to NCAA football, you are going to need a variety of hats. Davison will help you keep those hats organized. Cap Racks mount to most doors and walls and are perfect for organizing, storing and protecting hats, as well as belts and bags.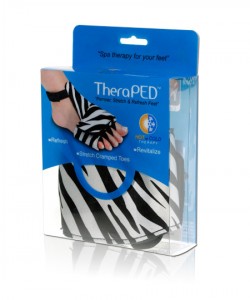 Pamper Products
At school, you're on your feet a lot. Between hustling to class and squeezing in that lunch-hour Zumba class, your feet and knees take a beating. Pamper yourself during your downtime with the TheraPED, a wearable product that offers moist heat as well as cooling therapy to soothe sore feet and toes. Or, soothe your knee pain with the Hot/Cold Therapy Brace.
Transitioning from summer vacations to midterm cram sessions can be a difficult task. Let these Davison products make the transition a little smoother.
A typical project does not get a royalty agreement, sell in stores or generate a profit.