Super Bowl Sunday is this weekend and you know what that means… whether you're rooting for the Patriots or Seahawks (or neither team for that matter), you're probably planning to attend a Super Bowl party somewhere.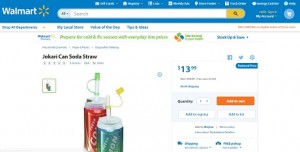 What better Davison product to bring to any party than Jokari's Soda Straws, which you now can easily purchase at Walmart.com for only $13.99!
The innovative product is the perfect way to keep your favorite soda or other carbonated beverage fresh while you're watching closely to make sure that all game balls are property inflated or while you're catching all of this year's must-see commercials. With a flip-top cap, Soda Straws also will help to make sure that there are no spills or other party fouls.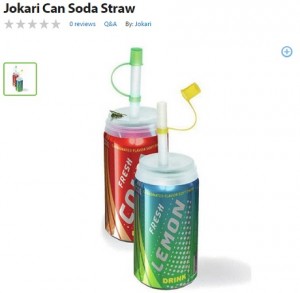 If you happen to be at a warm, outdoor Super Bowl party (we're jealous!), Soda Straws will also protect your beverages from flies and other insects. Plus, you can use them over and over again!
If you've still not seen a product that we created at Davison on a store shelf, rush to Walmart.com, see Soda Straws and head to the end zone by picking up some for yourself! They're sure to score a touchdown at any Super Bowl celebration!
And, if we can't celebrate our favorite team winning the Lombardi trophy, at least we can celebrate adding another place where we can pick up the products created at Davison!
Copyright Davison, 2015