Today, Apple is holding a special event at their headquarters in Cupertino. At this event, Apple is set to reveal two new iPhones, including the iPhone 5S upgrade, which is expected to come in a variety of metallic finishes and will be equipped with a faster processor.
Rumors continue to swirl that the 5S may include technology for a fingerprint scanner. This rumor stems from Apple patenting fingerprint-detection technology last year, in addition to words related to the technology that have emerged in beta code for iOS 7. If the rumors are true, the security upgrade would live next to, or under, the home button.
However, before their popular products ever hit the marketplace, Apple filed thousands of patents for developing technologies and products alike. Among the thousands of patents that were filed, there are a few notable patents that stand out amongst the others.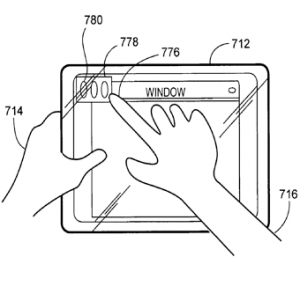 As consumers, we are very familiar with the touchscreen capability that our tablets, phones and other gadgets utilize. However, in 2005, Apple filed a patent to translate this technology to their iPods.
On September 30, 2005, Apple filed for a patent titled, "Proximity detector in handheld device."  This patent was issued for a touchscreen interface for portable devices that could sense when a person's finger was approaching the screen. Once the object was detected, the interface would display a "virtual scroll wheel" navigation pad or virtual keyboard.
During the filing process, Apple noted that this interface would be adapted to work with their current iPod menu interface, which allowed users to use a stylus or their finger to navigate the menu on the iPod's display screen.
In addition to the innovation that stemmed from the initial touchscreen patent, perhaps the most notable and most popular invention that has been invented by Apple is the iPhone.
In 2007, Apple was issued U.S. Patent number D672769 under "Electronic Device."  This patent was for the first-generation iPhone, which was introduced by Steve Jobs at the Macworld expo in January, 2007.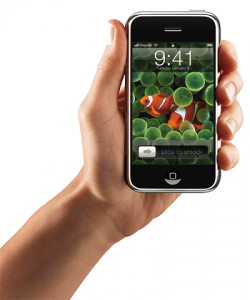 The first-generation iPhone included a two-tone back that was primarily made of aluminum, a design feature that the company used again with the release of the iPhone 5.
This patent for the first iPhone essentially revolutionized the smartphone world with its touchscreen capability.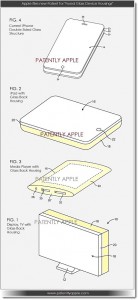 Apple continues to file patents for technologies that they are developing behind the scenes. For instance, the European Patent Office recently published a new patent application from Apple that depicts a fused glass process for device housings. Apple's most recent patent that was filed lists Jony Ive as one of the inventors. The included illustration shows a double-sided glass construction design that could potentially extend to the iPod, iPad and various other gadgets, including a television covered in glass using the fused glass process.
Only time will tell what patents Apple will file next, but one thing is for sure, their future patents are sure to continue to revolutionize the world of technology.
Copyright Davison 2013.
Sources:
http://appleinsider.com/articles/12/12/18/apple-wins-patent-for-first-iphone-designed-by-jobs-ive
http://appleinsider.com/articles/06/07/20/inside_apples_latest_ipod_touch_screen_patent_filing
http://mashable.com/2013/09/07/iphone-fingerprint-scanner-concept/
http://mashable.com/2013/09/08/apple-iphone-event-what-to-expect/
http://news.cnet.com/8301-13579_3-57601600-37/apples-sept-10-event-join-us-next-tuesday-live-blog/
http://www.patentlyapple.com/patently-apple/2013/08/apple-files-patent-for-fused-glass-device-housings-for-tv-more.html
Pictures:
http://www.patentlyapple.com/.a/6a0120a5580826970c0192ac64650b970d-pi
http://appleinsider.com/articles/12/12/18/apple-wins-patent-for-first-iphone-designed-by-jobs-ive
http://www.patentlyapple.com/patently-apple/2013/08/apple-files-patent-for-fused-glass-device-housings-for-tv-more.html