Hello Dollface — a beauty review website that features the best brands and products on the market – recently reviewed Davison's 6-in-1 Manicure Multitool, which combines six essential nail-care tools into one convenient, compact and mobile salon.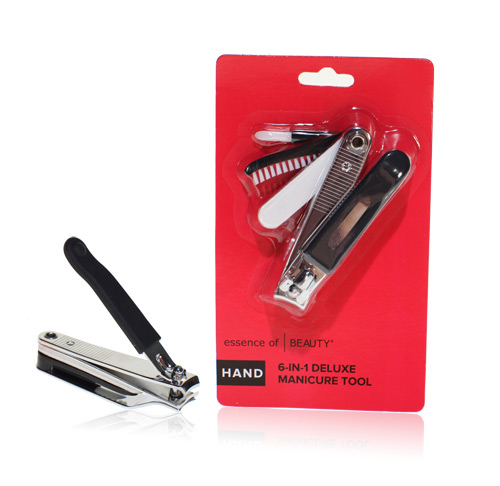 "It's got everything you want," raves the Dollface blogger. "A two-sided cuticle pusher and cleaning stick (Hey, I'm more apt to take care of my cuticles if the tools I need are there!), a two-sided nail file and buffer, a nail brush and nail clippers. I tucked this little beauty right into my nightstand. What a perfect toolkit! It really puts pretty nails right at hand."
Combining six essential nail-care tools, our team developed this product for Cathalene, a client who wanted salon-perfect nails without having to carry around a salon's worth of supplies. So our multitool includes everything the nail savvy need without everything they don't: carrying cases, clutter or the extra weight.
The versatility and practicality of the 6-in-1 has already been heralded by numerous blogs, including Luxe Life Daily and The Jolly Blogger, who touts "It's the perfect tool to have with you on-the-go for hangnails, broken nails, and the like."
Hangnail-free high-fives to Cathalene and the Davison team for keeping so many discerning hands happy!
The client has not made a profit on this product. A typical project does not get a royalty agreement, sell in stores or generate a profit.