Each year, one of the largest trade shows that Davison's licensing team attends is the Consumer Electronic Show (CES) in Las Vegas.  Aside from seeing the latest and greatest products in the electronics world, the show is an opportunity to meet with current companies that Davison targets for new product presentations and to develop relationships with new companies, too.
We talked with Davison President Frank Vescio, who attended the 2013 CES, held in early January, with Vice President of Business Development and Licensing Dan Simbeck.  According to Vescio, the show includes practically EVERYONE in the electronics industry.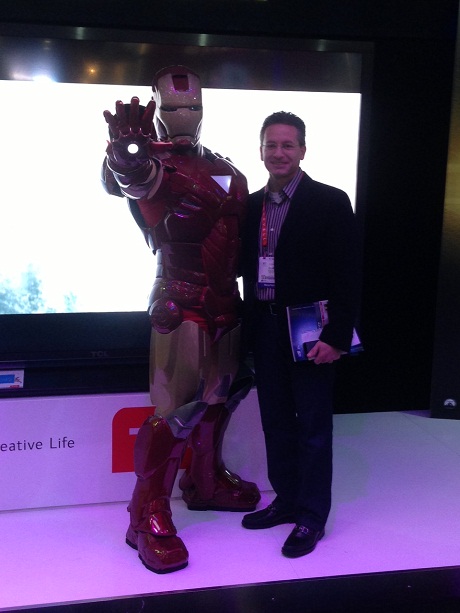 "The way I describe the show is, the front runners in the electronics world, people like Samsung, SONY, Intel etc. and everyone else that sells products to support the products sold by the front runners," said Vescio.
Taking time out of their schedules to represent Davison at the 2013 CES, Vescio and Simbeck met with contacts from Curtis International, Uninex, Skyline International, Fellowes (body glove), ESI Cases, Headcases, Technocel and Gibson Guitars.
Vesico said that although Davison has contacts in the electronics industry and has signed license agreements with several of them, their goal is to still find a strategic partner (as they have been doing in other industries) to make their mark in the electronics industry.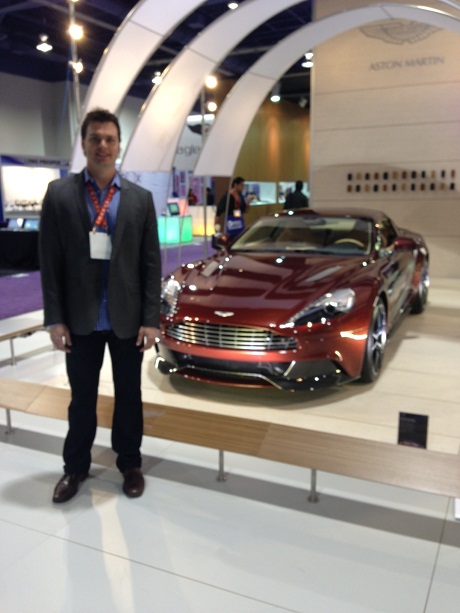 "Our success in the past has come from forging relationships with progressive companies that want to take their companies to the next level," said Vescio.  "But, those relationships don't happen overnight."
One of the ways that Davison is forging these relationships is by leveraging the work that Dan Simbeck is doing with companies to see how it can apply to other industries. Last week, we showed you a few of the cutting edge products from the show, but if you're wondering what was the show's biggest, Vescio said he thinks it was the overwhelmingamount of products that people can personalize before they purchase.
"Seems the latest craze is customizing a product you buy to make it your own.  Whether it's a tablet, phone, or computer case, you can go online, design it the way you want and a week later it shows up at your house," said Vescio.
Stay tuned for this dynamic duo's next trip on the Trade Show circuit:  The 110th annual American International Toy Fair in New York