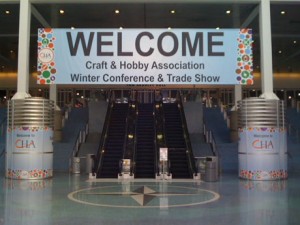 Davison's VP of Licensing was getting crafty on the West Coast last week, where he attended the 2011 Craft & Hobby Association Winter Convention & Trade Show – the world's largest professional craft and hobby show.
"It was a good show," the VP said, "We made a lot of good contacts – some already existing, some brand new."
"We're now looking to establish more lines with our partners, where we can continue to provide other avenues for client projects in the craft and hobby world."
Almost all the many products that Davison has created for Prym, Darice and Fons & Porter were on display, including the Better Bobbin, Twirl-A-Ring, and the Travel Folding Stitcher's Tools, to name just a few. All the products continue to sell and receive good feedback, he reported. The VP also met with a new company, Midwest Products, and established a relationship that will enable them to start reviewing products from Davison and our inventor clients.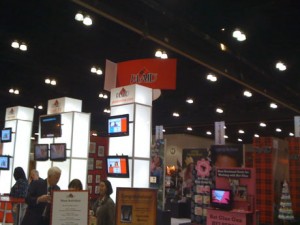 "Overall it was a great show," he said. "It's always nice to meet corporate partners face to face, and we continue to provide innovation to them to grow their product line and continue to put royalties back into our clients' pockets."
While no client should expect that his idea will be presented at a trade show, Davison's presence at trade shows is invaluable in building contacts and keeping in touch with companies that are looking for new or improved products."