As you may or may not be aware, March is the month where we celebrate all of the glorious contributions that females have made to the world.  It's Women's History Month and this year's theme is Women's Eduction – Women's Empowerment!

This year's theme is thanks to a very recent phenomenon… the number of women in American colleges now outnumbers the number of men!  Read more about this year's theme and the journey that women took to get to the head of the class at the National Women's History Project webpage!
And, talk about empowering…  Sarah Blakely, the inventor of Spanx, is the world's youngest female self-made billionaire!  What are Spanx?  They're body-shaping innovations that range from undergarments to swimsuits, acitvewear and men's undershirts!
Just like every inventor, Blakely's invention has a great story to accompany it as well.  According to Spanx.com, "… Blakely was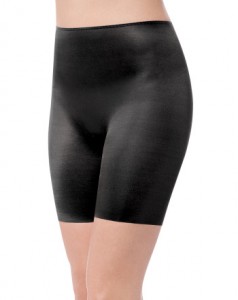 getting ready for a party when she realized she didn't have the right undergarment to provide a blemish-free look under white pants.  Armed with scissors and sheer genius, she cut the feet off her control top pantyhose and the Spanx revolution began!"
The company now offers over 200 products; but, don't be fooled.  Like many inventors, Blakely's first attempt at success ended in failure.  But, that certainly didn't stop her!
"People have million dollar and billion dollar ideas daily; and, you have to trust your gut.  Go for it and if you fail at it, that's great… because it just means… change something, do something a little bit different.  I mean, every failure is definitely a gift and it should just not stop us in our tracks," said Blakely.
Take a few minutes and hear it from Blakely herself!  ABC News recently showcased Blakely as their "Person of the Week" and her story is one you must hear!
What an awesome inspiration for Women's History Month!
We'd also like to highlight some of our very own female inventors and their inventions.  Read about their products by clicking on the links below: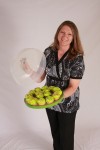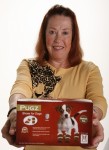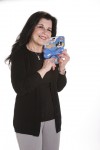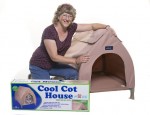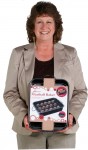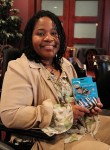 You can also see more about each of these inventors in our Dare to Invent webisode series!  If their inspirational stories have not yet aired, stay tuned for upcoming releases!
Congratulations to female inventors and innovators everywhere!  Happy National Women's History Month!
Sources:  National Women's History Project, Spanx, ABC News
A typical project does not get a royalty agreement, sell in stores or generate a profit.