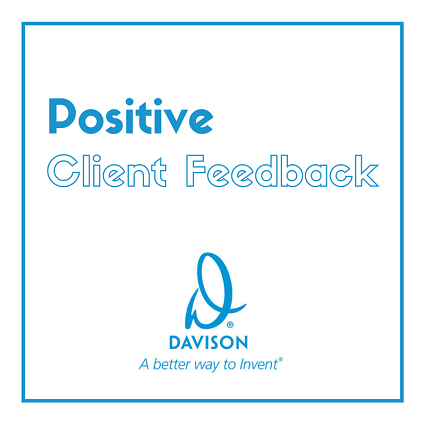 Mondays are for motivation like Wednesdays are for wisdom!
In today's Davison blog, we're getting right to the point and sharing with you some positive feedback that we've received from our happy clients!
The road of inventing can be a long one with lots of curves and detours. But, these idea people turned to Davison to help them navigate through their journey.
As part of their road map, we send Pre-Development Portfolios to each of our clients to collect their valuable suggestions, comments and ideas that we can use to improve our services.
We take those sentiments and put them to good use in an effort to provide our clients with an even better inventing method.
Here are three Davison clients who have a lot of great wisdom to share!
"Before I came to Davison, I did my homework and these guys really rock." ­­– DeMarques S.
"I have looked through other companies and I am pleased with the support with Davison." – Sarah K.
"It's very nice to see the process." – William W.
If you're ready to make your inventing dream a reality, submit your invention idea today!
Copyright Davison, 2016
The typical client project is not licensed, sold in stores or profitable.