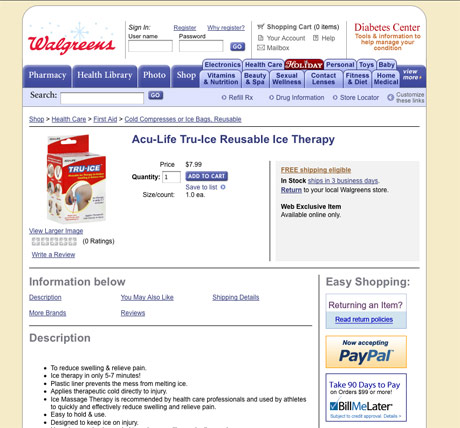 TRU-ICE, the reusable ice therapy product Davison developed for Health Enterprises, is now available in Walgreens — the nation's leading pharmacy retailer!
Sold under the Acu-Life label, TRU-ICE, which offers targeted cold relief wherever needed to reduce pain and swelling, is the first Davison-designed product to be sold in the fast-growing chain. Walgreens plans to have 7,000 stores open by 2010!
Congratulations to all who worked on this revolutionary product!
This corporate product was invented and licensed by Davison for its own benefit.