Before $50 per checked bag, screaming babies and drunk passengers, before endless security lines and delays, there were two men with the dream to fly. In 1903, Orville Wright piloted the first powered airplane 20 feet above a wind-swept beach in North Carolina. The flight lasted 12 seconds and covered 120 feet. Three more flights were made that day with Orville's brother Wilbur piloting the record flight which lasted 59 seconds and covered a distance of 852 feet.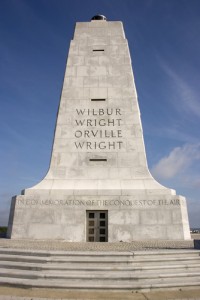 You can celebrate one of humanity's greatest accomplishments at the Wright Brothers National Memorial in beautiful North Carolina. According to the park's website, visitors are treated to a full-scale reproduction of the 1902 glider, a full-scale reproduction of the 1903 flying machine, an engine block from the original 1903 Flyer, and a reproduction of the Wright's first wind tunnel. Additional exhibits, movies and educational programs are available in the Centennial Pavilion.Visitors can also climb Big Kill Devil Hill for a breathtaking view of the area from sound to sea. Atop the Hill, stands the 60 ft. Pylon — the site where Wilbur and Orville conducted their glider experiments. A large granite boulder marks the spot where the first plane left the ground.
Much like the current state of American flight, you probably left the memorial hungry and unfed. Lucky for you, Wilbur and Orville picked not only a scenic location for their first flight but a region teaming with delicious seafood options. Nestled in the Outer Banks, I Got Your Crabs Seafood Market & Steam Bar offers a full eat-in menu packed with appetizers, sides and beverages, along with crabs to go from one peck to an entire bushel.
After seriously contemplating the skill and craft that it took to build the first working aircraft, you're going to need some levity. Check out The Comedy Club — the longest running seasonal comedy club in the nation. "Our history includes having hosted such internationally renowned artist as Ray Romano, Drew Carey, and Sinbad when they were simply plying their trade on the comedy circuit. Make some vacation memories with us. This is your chance to see nationally touring comedians who have appeared on shows such as Comedy Central, Last Comic Standing, and HBO. Many of our comedians are headliners in Las Vegas, Atlantic City, and on the cruise lines! Shows are approximately ninety minutes long and include an emcee, a feature comedian, and a headline comedian."
Before you retire for the night, you're going to need dessert. Check out The Belgian Chocolate Company, which specializes in handmade bon-bons and truffles that are visual and mouth-watering delights. Truffles are generously filled with an assortment of flavored chocolate ganache ranging from Latte Macchiato to Viennese Amaretto to Grand Marnier.
The beauty of the North Carolina coast is enough to keep you entranced with Kitty Hawk, and by adding any of the surrounding area's sun-soaked entertainment spots like those mentioned above, your trip is sure to take flight.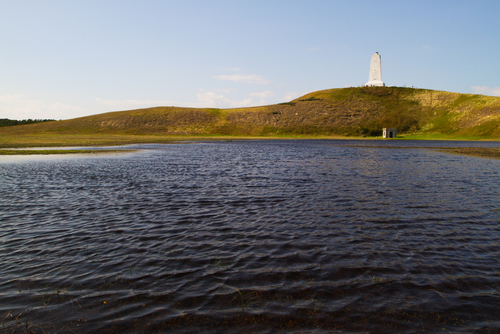 Sources:
http://www.nps.gov/wrbr/index.htm
http://igotyourcrabs.com/
http://comedyclubobx.com/
http://thebelgianchocolateco.com/