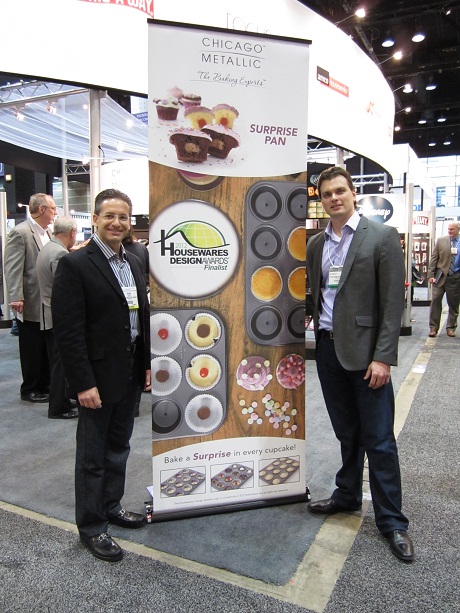 As fast as fast can be… and as speedy as his travels may be… we finally caught up with our Vice President of Business Development and Licensing (VP).  In a little over a month's time, our VP has been all across the nation, informing current and potential licensees about awesome new Davison designs.
He began his most recent "national tour" in New York, at the Toy Industry Association's 109th annual American International Toy Fair.  Our VP told us that the show was a first… for two reasons.
"[One of our] Senior Designers was able to… walk the show for the first time!  This was also the first year for Smiletime Toys to make [their] debut at the show,"  said our VP, who informed us that the new toy company that we have begun working with already has begun to make waves in the toy industry, thanks to the help of some innovative Davison designs!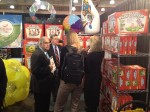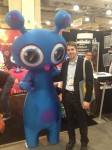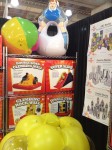 From toys that make us smile to pets that make us smile, our VP's next stop was the Global Pet Expo in Orlando and, according to him, the show was huge for an innovative pet product company that has licensed many Davison designs, Hugs Pet Products.
"Every major retailer stopped by the Hugs booth… Target, Costco, Camping World, Petco, Bed Bath & Beyond and many more.  Even the competition was taking note of the innovative products on display this year," said our VP, who also said many of the retailers plan to add 10 to 20 new products, "all carrying the Davison 'D,'" throughout the year.
"Retailers continue to challenge Hugs with new, innovative products and Hugs and Davison continue to meet those challenges.  You might see a few retailers visiting Inventionland in the near future!" said our VP, who also shared some great news about a new bug repellent company we've been working with.
"AWAY also received good feedback at the show and will start to open up their distribution networks to several new retailers this year," he said.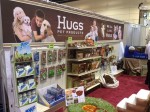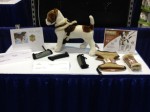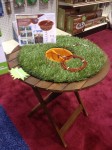 From Orlando to Chicago, our VP led the Davison team, including our Senior Director of Special Operations, to the International Home and Housewares Show.
"This show had a huge influence of Davison projects… we had meetings with 30+ different companies, factories, retailers and rep groups.  Everyone from XHP, Better Sleep, Jokari, SkyMall, Len Fast Media, All Star Marketing, Chef's Planet, Focus Products Group, Metro Design and many more," said our VP.
According to our Senior Director of Special Operations, from classic favorites to new designs, the Davison "D" was very well-represented at the show.
"Among the latest and greatest Davison-designed products on display were the ever-expanding line of Silicone Bakeware, the crowd favorite Surprise Pan and Meatball Baker, as well as the Disney family of Mickey measuring cups and Mickey Mouse cookie cutters.  Debuting this year were the Cereal Buddy and Silicone Brownie Bowl.  Some products were even on display as demos, including the Water Infuser at the Jokari booth and the Brownie Bowl at the Chicago Metallic booth," he said.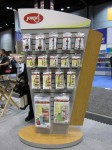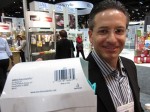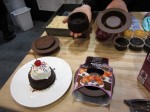 After all of the trade show excitement, our VP was back on the road, heading to the West Coast to meet with some very familiar names:  Mrs. Fields, Walmart and Warner Brothers!
He said that we have begun to work with a new housewares company that he will be sharing more details about in the near future.  However, he did share some delicious morsels about the meeting with us now.
"The meeting was a huge success and we [met] the corporation that represents the Mrs. Fields brand to explore creating an entire line of bakeware carrying the Mrs. Fields brand," said our VP.
From cookies to corporations, our VP's next stop was Walmart Labs, where he said he toured several of their facilities and told them about ours!
"We were able to get a tour of the Walmart Labs building that consists of Walmart International, Walmart Ecommerce, PR and Marketing and, mostly all of the new ideas, (product, marketing, PR, Internet, etc.) that flow through Walmart are developed inside this facility.  They are very interested in what we do at Davison and were blown away by Inventionland," said our VP, who also said he had a particularly productive meeting with Walmart's Head of Product Development and Director of Product Strategy.
We can't wait to hear more!  Our VP's final stop on his national tour was in Burbank, California, at Warner Brothers Studios!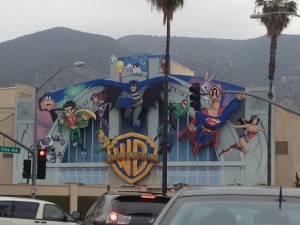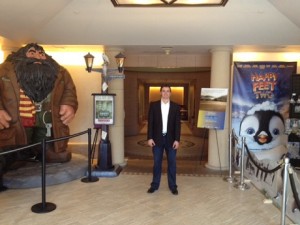 "We also stopped… to talk with Warner Brothers about possibly licensing a few of their properties for the new housewares company that will be coming online in the very near future.  The Warner Brothers studio was amazing… imagine, one day, having the Davison "D" on Batman, Superman or Looney Tunes' products," said our VP, who promised more details in the future.
"This is everything I have for now, but more will be on the way shortly," he said.
In other words… that's all folks! 🙂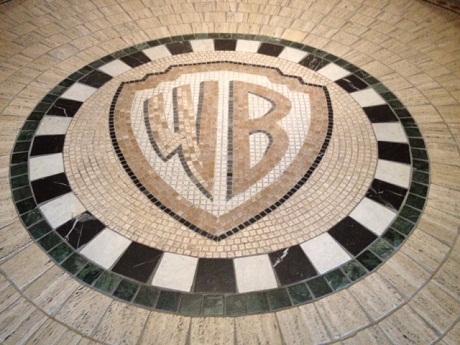 A typical project does not get a royalty agreement, sell in stores or generate a profit.
While Davison regularly attends trade shows in a number of industries, it does not promise that any particular client product will be, or is likely to be, presented or discussed at a trade show.