If you were flipping through the pages or browsing online at All About Executives Magazine, you probably saw a familiar face and an "oh, so familiar" phrase as you were reading!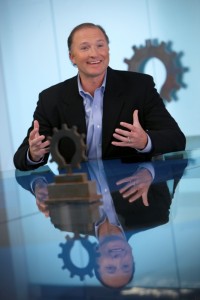 Recently, Mr. Davison was featured in the publication, which is "all about the steadfast leaders that help to manage today's top companies."
The article, aptly titled "Dare to Invent," actually features a brief company overview, a biography of Mr. Davison and an awesome description of Inventionland!
Here's just a snippet of what the All About Executives Magazine authors had to say…

About Davison – "The company provides design, engineering, prototyping, packaging and marketing services allunder one roof."
About Mr. Davison – "This [personal inventing] experience inspired Davison to develop a highly efficient nine-step process for developing new products and bringing them to market, which has guided the company throughout more than 20 years in business."
Read more of what the All About Executives Magazine article had to say here!