Another year is almost in the books and 2013 has proved to be a year filled with lots of creative inventions.
From a 3D drawing invention to an invention prototype that offers safety and comfort, this year was packed with innovative ideas that touched on different ends of the invention spectrum.
Let's take a look at some of the innovations that came to fruition in the year 2013.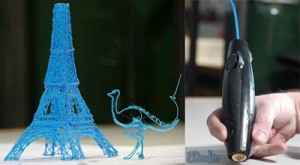 The 3Doodler– We have all been there before, whether you were in class or at a long work meeting; for the most part, we have the tendency to doodle in boring situations. Let's just say, whenever we doodle, we feel as if we are Picasso. However, the harsh reality is that often times, our stick figures aren't even close. Perhaps the 3Doodler can change that. This pen takes doodling to a whole new dimension, literally. This invention allows you to doodle in three dimensions, instead of two. The 3Doodler works a lot like a 3D printer, in that it melts and cools colored plastic to create rigid, freestanding structures. The 3Doodler was invented by Maxwell Bogue, Peter Dilworth and Daniel Cowen, from the Boston-based toy company, WobbleWorks.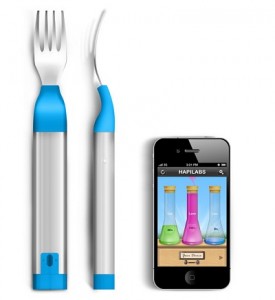 HAPIfork- Without fail, every year, there is a new invention on the market that takes its aim at weight loss. The HAPIfork works to help people eat slower, since eating too fast can lead to poor digestion and poor weight control. This invention is an electronic fork that monitors and tracks a person's eating habits and alerts them with indicator lights and gentle vibrations that go off when they eat too fast.
Each time a person brings food from their plate to their mouth with their fork, that action is classified as "fork serving." The information that is recorded by the HAPIfork is then uploaded via USB or Bluetooth to an online dashboard on their website to track their progress.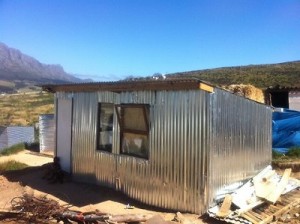 iShack- Although we like to take a look at some of the cool inventions that are created each year, we also like to take a look at those inventions that were invented to create a 'Better Way to' help others. The iShack does just that. More than 60% of Africa's urban population lives in the slums and often times, their resources are limited and unsanitary. This improved shack is a prototype that was built by a group of South African researchers in an effort to address the problem.
The South African iShack offers a modern and sustainable twist to life in the slums. The invention is equipped with solar panels and improves living conditions by providing clean energy to its residents.
The solar panels generate power for both interior and exterior lighting, as well as cellphone charging. The roof is designed to collect water from rain fall and the windows are built in a way that will optimize air circulation. The back wall is made from clay, in order to regulate temperatures.
From an invention that takes your doodling to another dimension to an invention prototype that offers a safe place of refuge and everything in between, this year proved to be another successful 365 days that were filled with innovative inventions!
Copyright Davison 2013
Sources:
http://techland.time.com/2013/11/14/the-25-best-inventions-of-the-year-2013/slide/the-3doodler/
http://www.hapi.com/products-hapifork.asp
http://mashable.com/2013/12/04/innovations-world-2013/#gallery/innovations-that-improved-the-world-in-2013/529f748d97b2f81cd4000f21
http://green.blogs.nytimes.com/2012/11/05/south-african-settlement-welcomes-the-ishack/?_r=0
Media:
http://www.extremetech.com/extreme/148824-the-worlds-first-3d-printing-pen-yours-for-just-75
http://www.macrumors.com/2013/01/06/ces-2013-hapifork-is-a-digital-fork-that-tracks-your-eating-habits/
http://green.blogs.nytimes.com/2012/11/05/south-african-settlement-welcomes-the-ishack/?_r=0