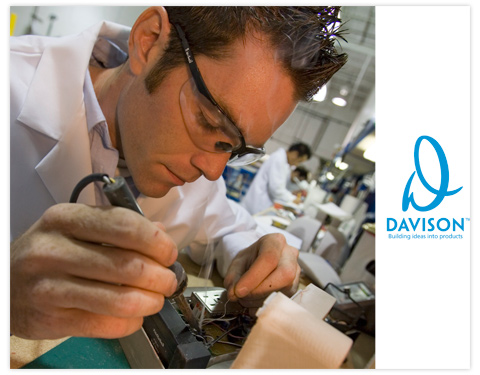 The long wait is over — the new "Davison – Building Ideas into Products" brochure is completed and ready. The new brochure ties readers into history by focusing on how "everyday people" changed the world with their ideas, including Mr. Davison, who invented a new method of bringing ideas to life.
"It's a good upgrade and tells our story," Mr. Davison said. "I am looking forward to hearing what our clients think."
The 2010 brochure also helps to forge in the mind of the consumer that we build ideas here, and that is our unique space in the marketplace. It will be available in print as well as through our "free information page" on Davison.com. So, check it out!
Flip through the book online!