We've all watched spy movies like James Bond or Mission Impossible and marveled at the cool gadgets the hero uses to get out of a jam. Whether it's a laser in a wrist watch, a car with an ejector seat, or sticky gloves that let the hero climb the side of a building, you have to admit that spies have cool stuff – at least in the movies. So that got us thinking; movies are great and you can fake anything with CGI, but what devices actually exist that a real spy would use? And, if they exist for spies, can the rest of us get in on the action? Here is a list of a few very cool spy inventions that we would like to play with and test out just for fun.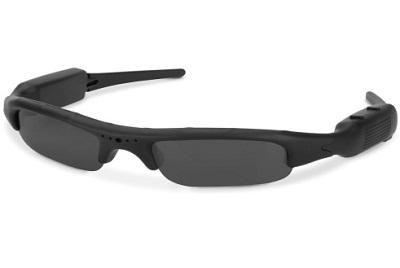 • Video Recording Sunglasses – Every spy wants to be able to keep track of a subject on film while nonchalantly following them; and more importantly, look cool while doing so. Hammacher Schlemmer has just the thing. They developed a pair of polarized sunglasses that record HD video from the wearer's point of view. A pinhole-sized 720p lens in the bridge of the frame captures 1280 x 720 HD video at 35 frames per second across a 72 degree wide angle. A built-in microphone records stereo sound and the sunglasses can also capture 8 megapixel still photos with the touch of a button.
• Night Vision Goggles – A company called Spy Net has developed the ultimate in surveillance: night vision goggles. Sure, we've all seen these in the movies, but now you can have your own pair of goggles that can see up to 50 feet in complete darkness. But it's even better than that— these goggles can also record everything you're seeing on a MicroSD card that can be uploaded to your laptop. The goggles also have a "ghost recon" and "thermal vision" that mimic heat vision detection, in case you're dying to play Arnold Schwarzenegger in Terminator.
• Listening Device – Orbiter Electronic has developed a powerful surveillance tool that will allow a person to hear a conversation from 300 feet away. The device uses advanced parabolic sound technology that lets you clearly hear sounds from far away, and a 10x prism optical system also lets you zoom in and see the subjects you are listening to. You can also record up to 12 seconds of sound on the instrument's digital recording and playback system
• Miniature GPS Tracker – No spy kit would be complete without a way to track you subject, so how about a miniature magnetic-mount, motion-activated, weatherproof GPS tracker. It's slightly larger than a standard sized USB flash drive and can be placed on a vehicle to track its location. It even logs all the movements made by the subject with location information, speed, and the time and date. Once retrieved, the logged data can be downloaded by simply plugging it in to a computer via USB port.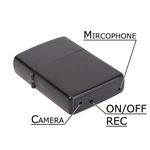 • Spy Lighter – Now we would never condone smoking, but what spy would be worth their salt if they didn't pretend to be a smoker every now and then, even if it's just a cigar? We think that spies smoke just to have an excuse to carry around their lighter, usually one with a detonating device or a laser. Well, we didn't find a lighter with either of those, but we did find one with an amazing camera. It looks like an everyday Zippo lighter; but it isn't ordinary at all, it has a small camera hidden inside. The lighter incorporates a pinhole sized lens that is capable of recording video as well as standard pictures. The spy lighter includes 2GB of memory and can record videos at a high-resolution of 640 x 480 (16 frames per second). Oh, and yes, it lights cigars as well
These are the perfect tools if you want to pretend to be the second coming of James Bond or Jason Bourne . But if you're going to play spy, remember these rules of the game: first, always use these tools with honesty and discretion. And second, make sure to order your martinis "shaken, not stirred."
Sources:
Photo from: http://www.brighthub.com/electronics/gizmos-gadgets/articles/120646.aspx?cid=parsely_rec
Photo from http://www.hammacher.com/Product/82368?promo=search&PID=1781363&cm_ven=CJ&cm_ite=Hammacher+Schlemmer&cm_pla=1781363&cm_cat=1511450&source=cj