Most of the time, if you want to sketch, you just grab a sheet of paper and a pencil and go to town. But for scientific projects and digital artists, you might need something a bit more electronic. These are our picks for the best ways to draw on your PC or tablet.
If you need a wide array of brushes, this freemium app might be for you. There are 140 pre-designed brushes included, with the option to adjust them or even add your own. There's also no layer limit, meaning you can stack and blend to your heart's content. The $16 a month subscription fee might put some people off, but there's a free trial to let you test the waters. And if you do subscribe, you get  24/7 support and access to tutorials and training videos.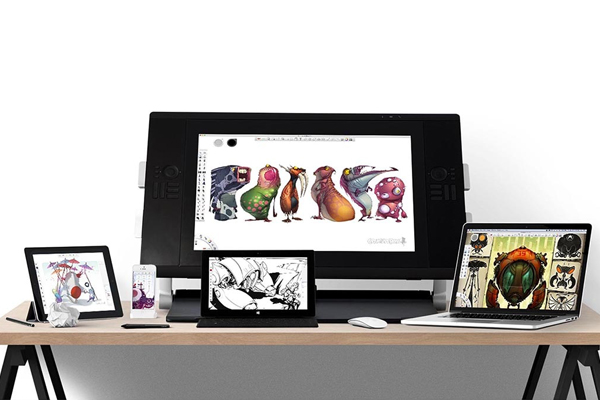 Another option with brushes to spare, Artweaver's main draw (pardon the pun) is the collaboration features. If you and a partner are sketching up an invention, you can work together from your own computers on the project. You'll need an internet connection, and to shell out $47 for the commercial version. It also runs exclusively on Windows, giving it a limited audience. Still, for collaborative sketches, there's no better option.
Most sketches aren't too graphic-intensive, which makes programs like Vectr a fantastic option. There isn't an extensive toolbox (even after expanding the list), but for concept sketching and the like, there's plenty to work with. There are also built-in tutorials and the option to download the app or work online. Best of all, it's free, with cross-platform support.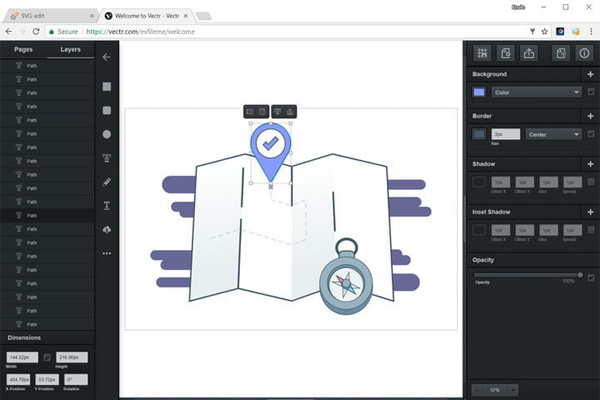 Like Vectr above, SVG-Edit is geared towards simple designing and sketching. You have the option of working online through your browser or through the desktop app, making it technically work on all platforms. No matter what, your finished work will be saved locally and can be used in any other installed program you have. Not bad for another freebie.
Photoshop has earned its place as the most recognizable image-editing software on the planet, but it's also surprisingly useful for sketching. It's arguably the easiest option to use on this list, and the latest iteration is cloud-based (CC stands for Creative Cloud). It's pricey at $28 a month, and for more advanced image editing, some may find it lacking. For beginners, however, there's no better place to start.
The GNU Image Manipulation Program is a completely free equivalent to Photoshop. What it may lack in intuitive design, it makes up for it in the number of features and tools at your disposal. With a competent mouse or touchscreen, the various drawing tools can make any sketch a masterpiece. It's clunky, but it's more advanced than its paid counterpart. And did we mention it was free?
Leonardo's biggest draw is its "infinite canvas." Zoom in or out, it doesn't matter–you will never run out of space. For projects with minute details, this feature is invaluable. It's also designed with tablets in mind, provided they run Windows. It's still in development with more features being added, but it's an overall promising alternative to paid art programs.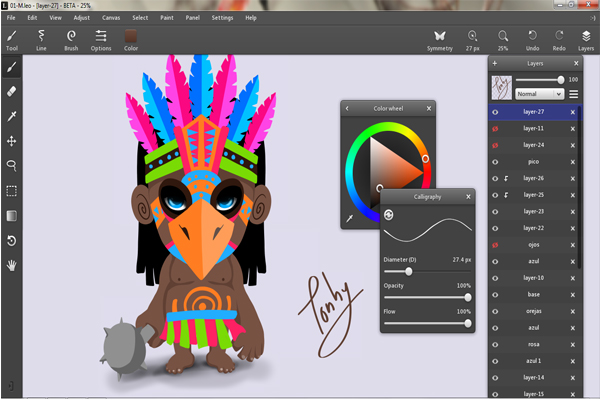 Many artists covet Paint Tool SAI, a program geared towards the creation of manga and digital paintings. But SAI is expensive, whereas Medibang Paint has all the same features, and more, for free. It's lightweight, admittedly, but it's cross-platform and has access to the cloud. Start sketching on your laptop and then have to run to a meeting? You can continue your work on your phone, no problem.
---
We hope these apps got your creativity flowing! Are you likely to create an app, a product or maybe, a mixture of both! Take our inventor quiz to learn more about the innovator in you!